What do you think about the skate park expansion?
Connor Hughes and Angus Mill:
Connor: It's a great idea, it'll help stop childhood obesity. We've been waiting a few years for this to happen.
Angus: It's good, we need more room. Hopefully it'll bring more people out to ride.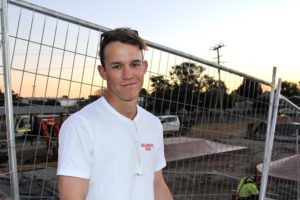 James Carter: I think it looks good. I thought it was going to be a little kids' thing, but it has the potential to be great. We've got some pretty good people who ride here, so it's good to accommodate them.
Pascal Berry: I love the new ramps they're putting in, it's something the park really needed. I'm busting to ride it.