What do you love about astronomy?
Bernadette Aiken: I really like seeing deep sky objects through the telescope. The Jewel Box is my favourite thing to look at, it's really colourful and looks just like a box of jewels.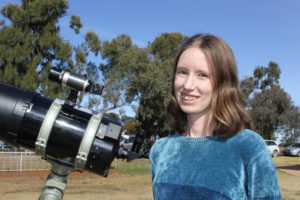 Gillian Hunt: I like hearing about the different probes. Juno is orbiting Jupiter, and you can choose what you want it to observe. The public can tell NASA what they want to see – it's really user-based. Saturn is my favourite thing to look at, when you get a good enough telescope you can see a gap between the two rings.
Peter Cannon: There's always something more to find, there's always another target. I think my personal favourite thing to observe is the moon. It's the thing you can spend the most time on, there's so much detail, it changes every night, and it's so easy to find.