What do you think of the Henry Parkes Museum?
Remyle Conran – Royal Far West Orange: I love it. The fact that the displays are kept close to reality is fantastic. I remembered putting my kids in a bassinet stand the same as the one here in the museum.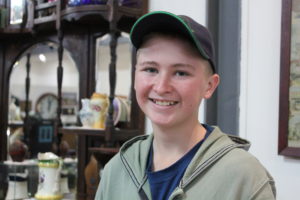 Nicholas Unger – Alectown: I love to come here to look at all the cool stuff. It is nice to know the history of our community. I like all the old tins and boxes.
Mark Drummond – Board member of Royal Far West, Sydney: It's brilliant and so diverse. I am particularly attracted to the 2PK and Sunshine Club exhibit as I recognised some of the people on the photos. It is so important to keep record of our heritage and culture. I will definitely bring the family back here.