What is at the top of your bucket list?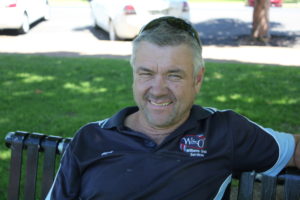 Rod Smith: A holiday in the Top End and the Bungle Bungle Range in Western Australia – there's nowhere else like it in the world.
Shannon Wright with 10-week-old Pippa: I would love to visit Disneyland, firstly for myself as I am a big Disney fan (I even have Disney tattoos on my arm), but also for my kids. I would love to experience the whole atmosphere of Disneyland).
Amie Nelson: I want to swim with dolphins, especially bottlenose dolphins. The best place to do it is probably at Sea World.