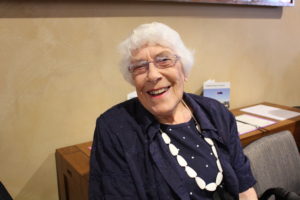 Margaret Dwyer: It is beautiful and whimsical and has so much character. It is not a place to get old in, but a place to enjoy growing old. It is just wonderful.
Joyce Waide: Everything is beautiful, everything new is beautiful. I just have to get used to my new room after the move.
Betty McAnalen: It's the best place anyone can ever be! The staff are so friendly, I love the activities and we have a beautiful coffee shop. You would not find anything better in NSW.