What do you think Santa is going to bring for you this Christmas?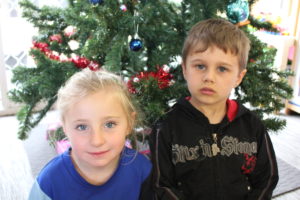 Lily Jarvis (4) and Rhyan Gibson (5):
Lily – I want a skateboard with wheels.
Rhyan – A blue car.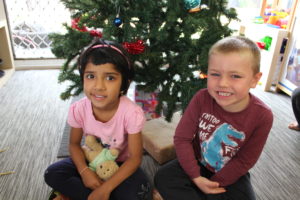 Bea Tomson (4) and Jai Byrne (5):
Bea – I would like special chocolate.
Jai – A transformer, and some chocolate.
Olivia Doering (2) and Riley Todd (3):
Olivia – A baby doll and pram.
Riley – I want presents… a bike.