What do you think Santa is going to bring for you this Christmas?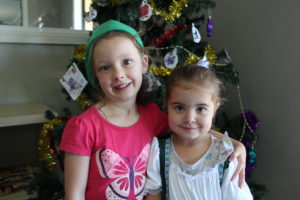 Hartlee Trotman (4) and Piper Moore (4):
Hartlee: A Mermaid Barbie and a real pony.
Piper: I would like a doll.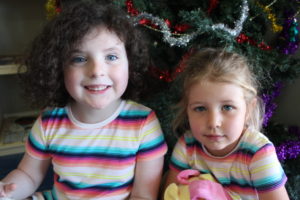 Ava Redfern (4) and Amelia Layton (4):
Ava: I asked Boomerang, our Elf on the Shelf, for a Jack-in-the-Box!
Amelia: A baby doll with a milk bottle and a bath. I am going to call her Rosie.
Isabella Wood (5) ad Sophie Fahey (4):
Isabella: I want a Mermaid Barbie and her name is going to be Haley.
Sophie: I want a trampoline and a Mermaid Barbie called Ruby.