What did it feel like to participate in the Queen's Baton Relay as a batonbearer?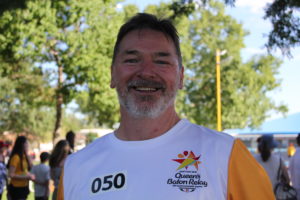 Darrin Gibson: I was born in Parkes and moved back about eight years ago after a personal tragedy and the community has rallied around me ever since. It was fantastic to be honoured in this way. It was also amazing to have been part of the team that will be taking the baton from start to finish.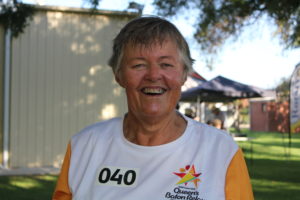 Barbara Weaver: It was a real honour. There were lots of people cheering me on, my family came from Orange and Peak Hill with my grandkids. It was very special – the whole procession with the vehicles and people. It was a really big deal. And the spirit of all the batonbearers was great – we cheered each other on and off the bus and we showed so much empathy for each other.
Nicayden Greenwood: It was an honour and a very special day I will never forget. As an Aboriginal person it was more special as I got to do the lap at Bushman Hill Reserve where there were some dancers, and then handed the baton to my grandfather.