What do you think of the Local Government Touch Football Carnival?
Ivette Delgado with Daughter Nathalia Menday from Canada Bay Council: It is a great opportunity to play touch football with other councils. Parkes put on a very good competition every year. I've been here three years, and my team has come for ten years. We just love it, it is a fun weekend!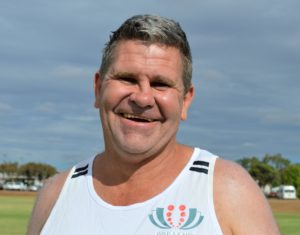 Grant Anstiss from Willoughby Council: It is a pretty good show put on by Parkes and great event for making new friends. We've been here for six years and enjoy getting out of the city. Parkes does a great job with our accommodation and dinner venues too.
Kiara Webb, Rachel Geddes and Karla Pearson from Cabonne Council (Molong): It is our first time playing for the Cabonne team and it is exciting to be here. We would not mind if we win and get to go to Darwin!