What do you think of Parkes getting a dragon boat club?
Susan and John Pearce: It is a great idea. We've been interested for a while, and Lake Endeavour is much closer as we live out this way. It is a fun sport, pleasurable and sociable. We are keen to join the club.
Helen Standen: It is a great initiative. Congratulations to the people who got if off the ground. It is exhilarating and relaxing at the same time. I love being out and seeing the ducks flying across the water. I think I will join.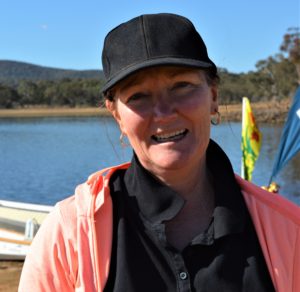 Bernadette Clowry: It is great and a lot of fun. I had a go today and enjoyed every minute of it. I would like to join the club.