Who is your tennis hero or who do you follow in tournaments?
Tennis players at Parkes East have a go answering.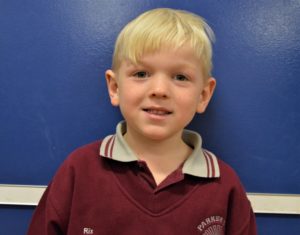 Charlie Rix (5 years): Helen Magill my coach is my hero. She teaches me how to hit the ball and how to play with good sportsmanship.
Alana Finnegan (9 years): My whole family like to follow Roger Federer and we always watch him in tournaments. He is a good player and I like his technique.
Toby Thornberry (8 years): I like the Australian player Alex De Minaur and try to watch whenever he plays. I like his style of playing.