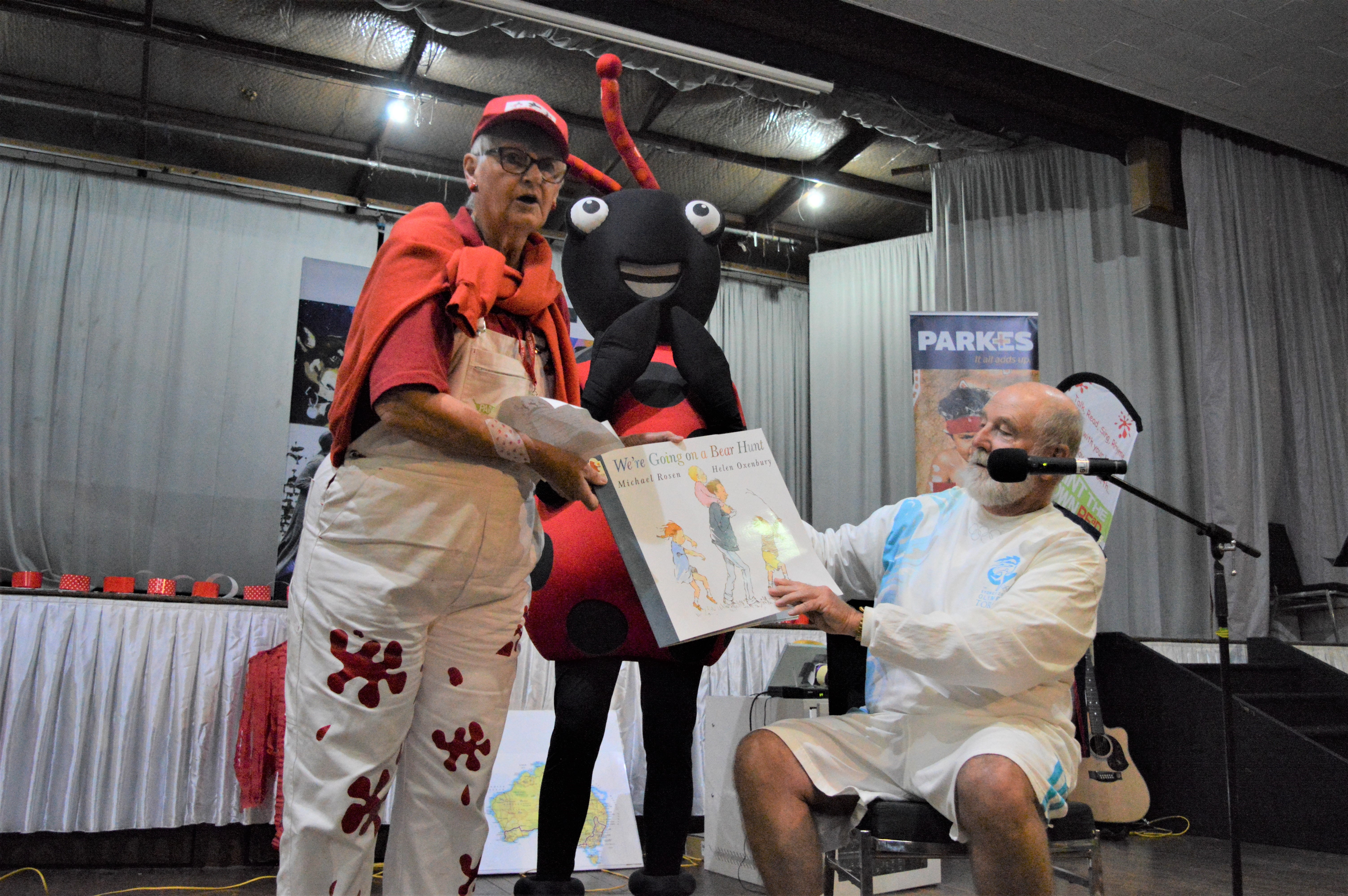 The Perth to Pacific Book Relay rolled into Parkes, the birthplace of Paint The Town REad, to its biggest welcome yet.
More than 500 children packed the Parkes Leagues Club last Friday to welcome Rhonda Brain and Barbie Bates on Day 46 of the relay. The two campaigners have travelled over 6,700km and visited 55 communities to spread the all important message of reading to your baby from birth.
Rhonda said the relay had been incredibly worth it so far. "It's been overwhelming.
We've been so encouraged by the number of people who have caught onto the concept." She said they had visited communities where they've already started and many others who are keen to start.
"It is so exciting to see communities working together to get better ideas for the improvement of their kids," said Barbie. She said in the small community of Bealiba in Victoria just about the whole town came to their event.
Rhonda said they made sure that every place they visited in Western Australia, either the mayor or local member had been bitten by the reading bug. "Once you've been bitten you have to read books!"
This is exactly what happened in Parkes when the reading bug bit Mayor Ken Keith and he read 'We are going on a bear hunt' with actions provided by members of the Parkes Community Choir.
The event on Friday coincided with this year's annual community reading day – Paint Parkes REaD. There was lots of entertainment to make it a fun day. The Parkes Community Choir, accompanied by Cr Neil Westcott on guitar, sang a special song 'Books are great and fun and cool'. Neil and Cr Bill Jayet did a funny skit, Baby Bug caught up with her Mum the Reading Bug, and representatives from each school signed the Relay Book.
By Maggi Barnard