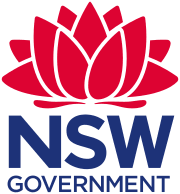 The Central NSW Councils welcome the focus on regional NSW in the recent state budget. The following are some of the investments pertinent to the Parkes region.
• $355 million to extend critical drought assistance measures for farmers and rural communities.• $170 million for the Drought Stimulus Package.
• $185 million in on-farm Emergency Drought Relief measures including continuing transport cost rebates and waiving annual land rates.
• Additional $350 million towards the Farm Innovation Fund.
• $15 million to build on partnerships with groups like GRDC, CSIRO and UNE to develop new R&D capacity and help keep our primary producers world leading.
• $2.8 million over two years to extend the Quad Bike Safety Improvement Program, including rebates for farmers who prefer drones as alternatives to quad bikes.
• $52.4 million for continued delivery of overtaking lanes along the Newell Highway.
• $5.8 million for planning the Newell Highway upgrade at Parkes.
• $3 million for detailed investigation of potential international air freight hub sites, once the current prefeasibility study is complete.
• $100 million allocated for round three of the Stronger Country Communities Fund for projects and programs in the regions, including $50 million aimed at supporting young people.