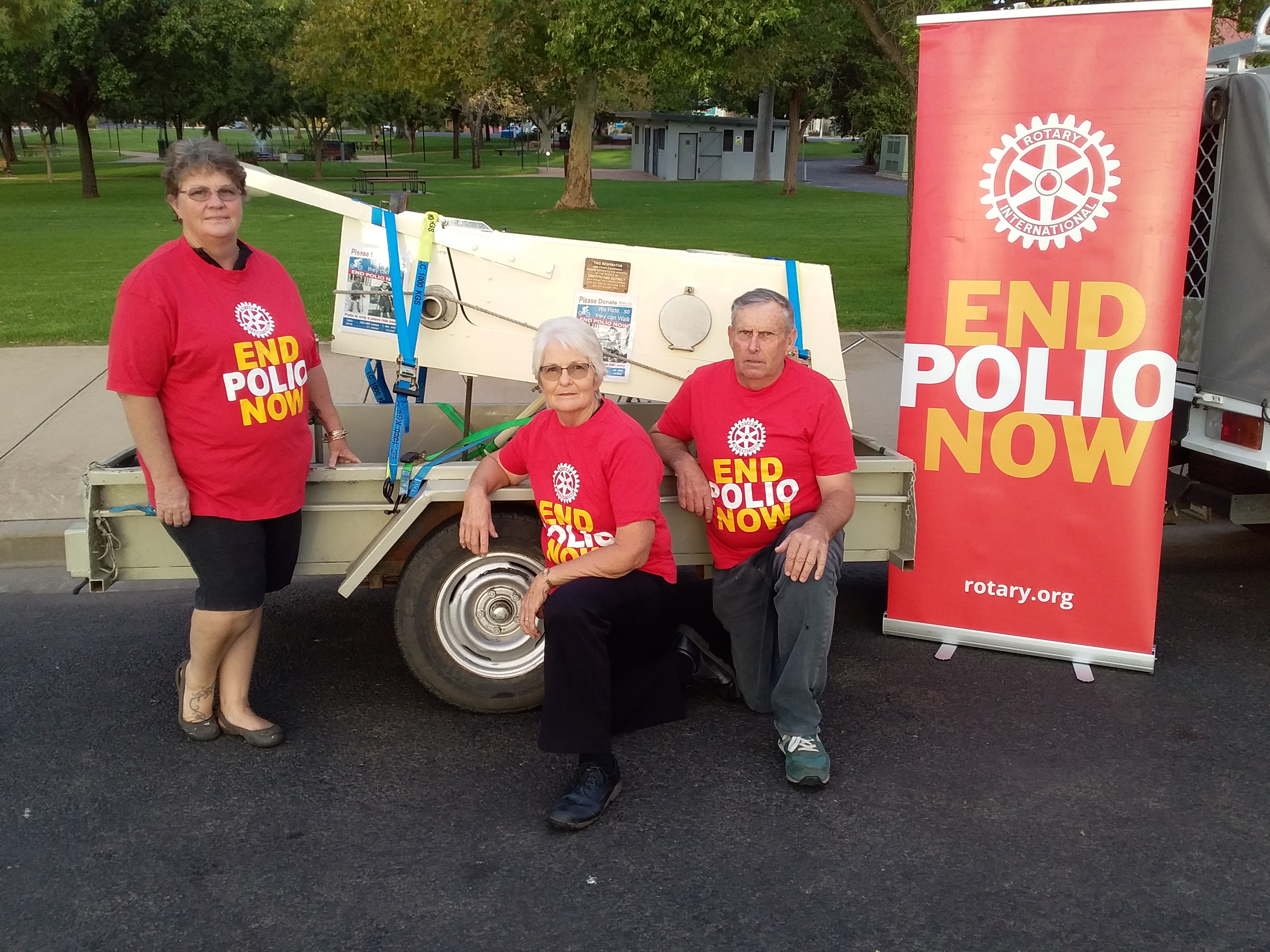 Thanks to Rotary's End Polio Now campaign a lot more locals are now better informed about the virus. Seven cyclists and two escorts left Parkes on Sunday for Condobolin as part of a District Bike Ride organised by Rotary to raise awareness and funds for the campaign.
"It was a very rewarding day," said Parkes Rotary President Jenny Jewell. "We were able to do a lot of publicity and create awareness around polio, and managed to raise about $500."
Jenny said the best part of the day was the number of locals who came with personal stories about polio. "Some people remember a family member who had polio, while others have never heard of it."
Jenny said five years after WWII polio reached epidemic proportions in Australia, but since the vaccination of all children under five years new cases of polio are rare.
Jenny said though that as it is a virus, it could be imported on the next plane as there are still countries like Nigeria, Afghanistan and Pakistan where it is common.
Accompanying the riders on Sunday was the last remaining iron lung in Australia to show people what it was all about.