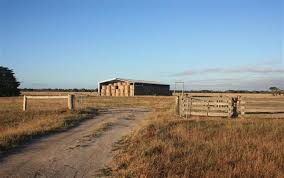 How To Increase Soil Carbon
Central West Lachlan Landcare (CWLL) will be hosting a workshop on Wednesday, 8th May focusing on managing soils for climate and market change.
Guest speakers Guy Webb and Callen Thompson will present the latest information on cover cropping, increasing soil carbon and climatic expectations moving forward.
"This is not only an opportunity for local landholders and interested community members to learn more about the opportunities to increase soil carbon and look at the possibilities to adapt farming systems, but to gain a greater understanding of using these options to increase productivity and profitability," said Chairperson, Ben Kerin.
Guy Webb is an agronomist with Agriwest in Forbes and the Founding Director of Soil C Quest, a not for profit organisation researching ways to empower farmers to draw down carbon, combining knowledge of microbiology and agricultural systems.
Callen Thompson is a Senior Land Services Officer with Central West Local Land Services heading up the National Landcare Program assisting landholders to adapt their enterprise to meet the changing climatic conditions. This includes matching pasture and crop species and livestock requirements to feedbase capability.
Workshops are in Parkes (12.30pm – 3pm) and Forbes (5pm – 7.30pm) on Wednesday, 8th May. RSVP to Marg on 0418 611 053 or cwllpo@hotmail.com.
Wool Clip Lowest In 100 Years
Australia's wool clip is forecast to be down to the lowest level in almost 100 years, mainly due to the drought.
The Australian Wool Production Forecasting Committee has forecast the clip to be down by 12.7% on last year — a drop of 43 million kilograms, and the lowest yield since 1924 when the Australian wool industry was much smaller.
As drought grips many of Australia's wool growing regions, farmers are destocking to reduce how much they have to spend feeding their animals.
Committee chair Russell Pattinson said: "While there were fewer sheep to shear, the industry was also receiving less wool per sheep. There's one critical factor and that is the ongoing drought conditions in large parts of Australia's wool producing regions."
"We're looking at a 7% reduction of the sheep shorn and a 4.5% reduction in the average cut per head. Next shearing season is not looking any better, with the committee's initial forecast for the 2019–2020 period down again, this time by 4.5%." It's not just the numbers that are an issue for wool producers and shearers. Michell Wool processes wool at its factory in Adelaide.
Before they can process it, though, they have to clean the dust out of it. But the severity of the drought meant there was not enough ground cover to prevent erosion, meaning a lot more dust in wools.
(Source: ABC News)