Are you petrified to make that dreaded trip to the dentist?
If you know Richardson Dental, you will put an end to your anxieties.
"At Richardson Dental surgery we are revolutionised!" said Dr Khazima Riaz. "We can show you that it is not always a miserable experience. In fact, we can teach you how to dodge most dental problems before they occur. We have the experience and technology to make your visit comfortable and even painless."
When you make your first appointment at Richardson Dental they will educate you on how to help you relax and wipe out your fears. They will also show you how to take steps to prevent and correct possible is- sues that may transpire with your dental care.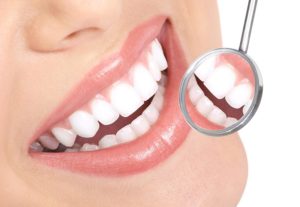 There are many ways to alleviate the anxiety, the pain and the necessity of more extensive procedures at the dentist. Think for a moment how relieved you would be to arrive at your next appointment and feel no anxiety and no stress. Ensure to get the education you need to stop future problems and walk out thanking yourself for addressing your dental fears.
You simply have to go and meet the Rich- ardson Dental surgery team or call them on 6862 1261.