Lara's Win Is 'No Accident'

Lara Smith of Holy Family School won the annual public speaking competition of the Parkes Action Club last week.

Lara's topic was "It was an accident". The runner-up was Sam Riv- ett of Parkes East Primary School with the topic "AFL, Australia's oldest football code".
The primary school students delivered their speeches to judges Shelley Buckle, Kate Ward and Mark Olson. They agreed that the standard of all students was very high. The students presented with confidence, and engaged and entertained the audience of teachers, parents, friends and community members.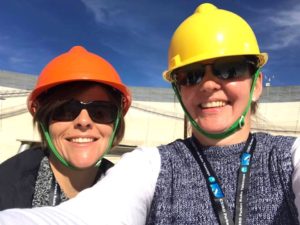 Fun And Friendship At Holy Family Parish Youth Group
As next year will be the tenth anniversary of World Youth Day 2008 held in Sydney, the Catholic Church in Australia is preparing for the Year of Youth.
Pope Francis has consistently encouraged young people to play a greater role in the church, to use their passion and energy to create a positive mark on society.
The newly established Catholic Youth Group of Holy Family Parish in Parkes provides activities for students from Year 5 to Year 8 on the first Sunday of each month. Students come to have fun, but more importantly they come to bolster their relationship with God and with their peers. With a strong focus on fun, friendship, formation, faith and food, all activities promote a safe environment for students to learn and practice essential Christian values, and participate to a greater degree in the life of the church and society.
With 29 students attending the night games activity after mass last Sunday, it is clear the group is a necessary and positive contribution to Holy Family Parish and the Parkes community. Hopefully as we continue to grow, the youth group will be able to offer similar activi- ties for older high school students.
Follow Holy Family Parish Youth Group, Parkes on Facebook https://www.facebook.com/Holy-Family-Parish-Youth-Group- Parkes-423519331336637/
For more information on Parish Youth Activities, contact Tom McKeown (Youth Ministry Coordinator of the Catholic Diocese of Wilcannia-Forbes) on 0477 012 226 or email tom.mckeown@ wf.catholic.org.au