McCormack Re-elected: Member for Riverina Michael McCormack has expressed his gratitude to voters for putting their trust in him for a fourth term in the Federal Parliament.
The Deputy Prime Minister said it had always been an honour to serve the Riverina and Central West. "I am privileged and humbled to be able to be the voice in Canberra for all of you throughout the Riverina and Central West," said Michael. "I am also honoured to be the Deputy Prime Minister and Minister for Infrastructure, Transport and Regional Development. This enables me to be around the Cabinet table when decisions are being made which really affect regional communities. Michael praised those who supported him through volunteering their time on polling booths and helping with the organisation of the local campaign effort.
Competition: Enter our Western Plains Taronga Zoo competition on page 6 to win a family pass. Closing date for the competition is 30th May.
Cultural Grants: Local groups and organisations are encouraged to apply for a Parkes Shire Council Cultural Grant. The aim of the Parkes Shire Council's cultural grant program is to encourage and support the development of local community organisations, services and strategies which make a positive contribution to the community and cultural life of the Shire.
"The grants can be utilised in a variety of ways, including to develop a new project, extension or enhancement of an existing project, purchase of equipment, or minor capital works," said newly appointed Manager Cultural, Education & Library Services, Kerryn Jones. Application forms are available at www.parkes.nsw.gov.au, or at any Parkes Shire Library (Parkes, Peak Hill, Trundle and Tullamore). Applications close 21st June.
Grow Your Business: The Next Stage Growth Program is a six-month program for existing businesses wanting to accelerate and grow in sales, revenue, people, skills, knowledge, capacity, markets and more. Led by experienced leaders in entrepreneurship, marketing and managing the growth process, business owners will assess their business strategies and growth expectations, conduct competitive analysis with real data, develop market strategies to target growth opportunities, and learn how to exploit digital and social media. Register for the event on Tuesday, 4th June at the Forbes Town Hall from 12 to 1pm. Open to businesses in Parkes and Forbes. Go to eventbrite.com.au/e/61411619808.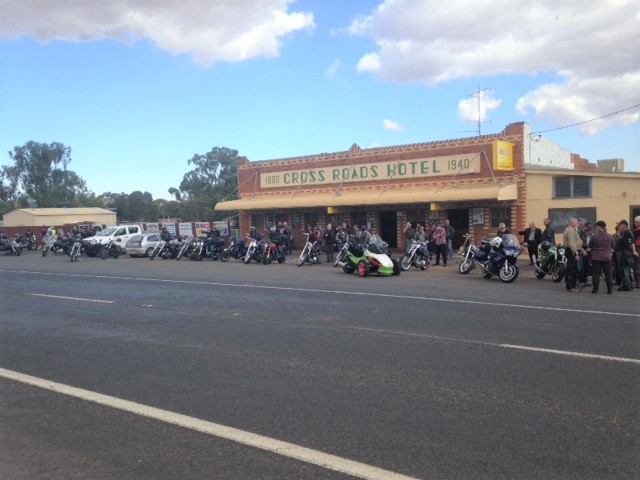 More than 80 motorcyclists took part in the annual Ironbark Dice Run held by the Midstate Motorcycle Club last Saturday. Participants came from all over the Central West and helped to raise $1,730 for the Cystic Fibrosis Foundation. Pictured are riders at the first stop at the Cross Roads Hotel, Tomingley.