Ten student leaders from Middleton Public School travelled to Dubbo to participate in the GRIP leadership training day recently. Pictured are standing (L -R) Harry Kennedy, Riley McMaster, Elsie Orr and Mackenzie Pabis; kneeling are Kaleb Gould and Sally Medlyn, and sitting Ryan Snyman, Jaylen Kelly, Georgie MacGregor and Nell Smith.
Six months to Christmas: The Christmas Parade and Cooke Park Christmas Carnival will take place on Friday, 13th December at 6pm. This year there will be something new and something old. The Action Club Christmas Parade will go for the whole length of the Parkes business centre starting in Clarinda Street at Bushman Street and finishing in Short Street. All schools, businesses, sporting clubs, associations and community groups are invited to take part with a $330 prize each for best business float, best school float and best community float. The new addition will be a carnival in the park with entertainment on stage and the opportunity for local clubs and associations to show the Parkes community what is available in their town. There will also be food stalls run by Parkes clubs and retailers. Contact parkesactionclub@gmail.com to take part in these events.
Operation Armour: The NSW Police Force launched Operation Armour recently to target firearm theft across regional NSW. General duties officers will be assisted by specialist police from the Firearms Registry, Rural Crime Prevention Team, the Drug and Firearms Squad, and the Criminal Groups Squad's Strike Force Raptor throughout the operation and focus on preventing, disrupting and reducing firearm thefts. Firearms Prohibition Orders and Weapons Prohibition Orders will be conducted, as well as safe storage inspections.
There are hefty penalties for those who possess unregistered or illicit firearms. Information on the responsibilities, licences, permits, sale and purchase, and safe storage of fire arms can be found at the Firearms Registry page on the NSW Police Force website https://www.police.nsw.gov.au/online_services/firearms Anyone with information concerning gun crime is urged to contact Crime Stoppers: 1800 333 000 or https://nsw.crimestoppers.com.au.
Masterplan For Parkes: The state's leading town planners and industry experts converged on Parkes recently for an enquiry by design (EBD) workshop led by the NSW Government's Department of Planning to develop the masterplan for a Special Activation Precinct in Parkes (SAP). It is a new way of helping businesses establish in specific regional locations in NSW. Each location is chosen for its unique regional offering, services and competitive advantage.
The Parkes SAP is the first to be declared in NSW and is designed to take advantage of the unique economic opportunities of its strategic location at the epicentre of the national freight and logistics network.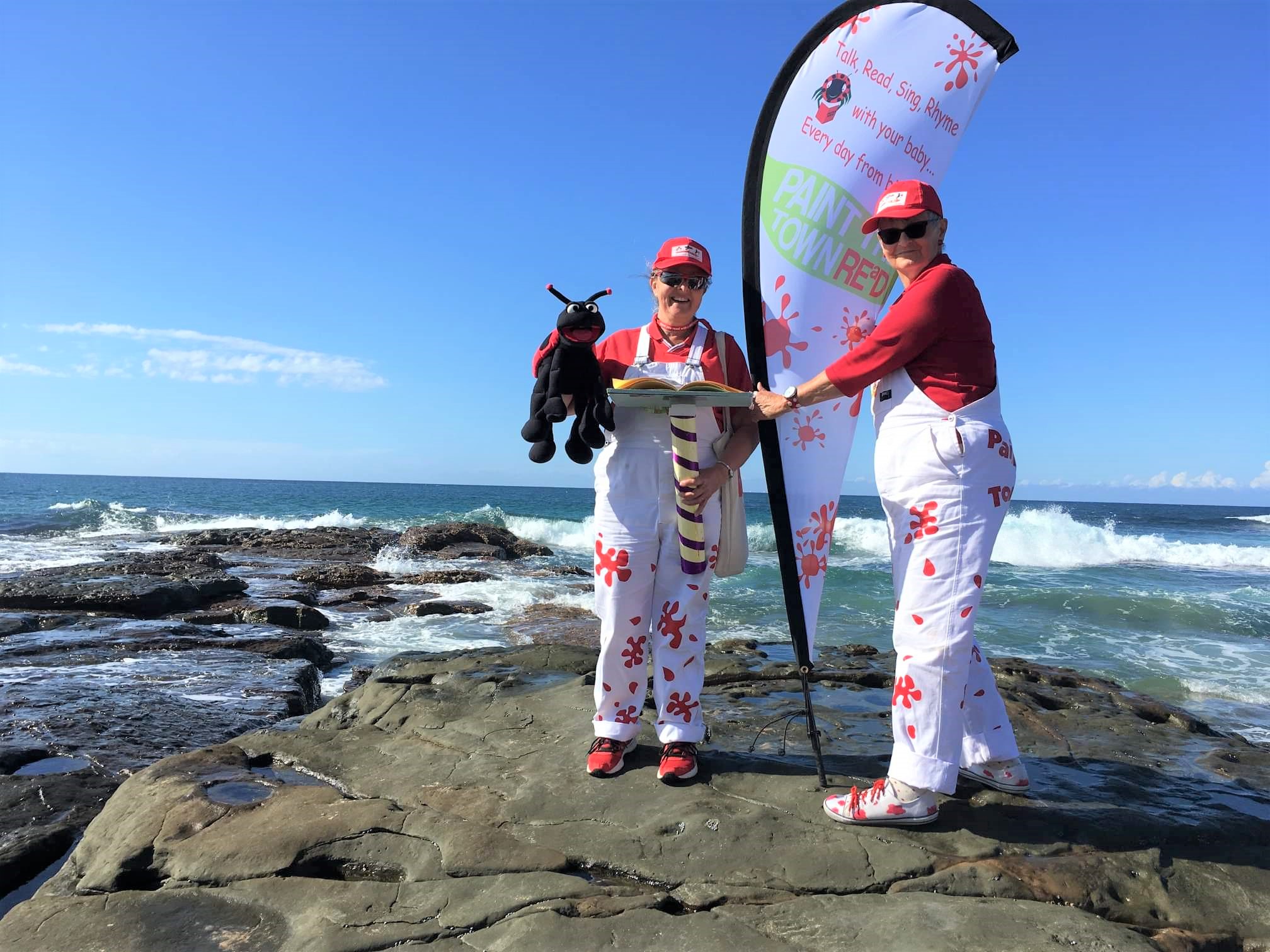 Rhonda Brain (right) and Barbie Bates made it to the east coast after starting the Perth to Pacific Book Relay in March travelling over 7,000km spreading the all important message of reading to your baby from birth.