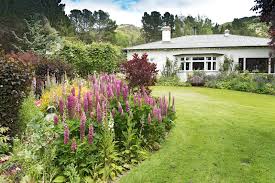 Old Favourites and a Country Garden: The 2016 Open Gardens gives you the opportunity to visit 6 of the most beautiful private gardens around Parkes. The gardens will be open from 10am to 4pm on Sunday 23rd October. Entry is $15, and pre-sale wrist bands and maps are available at Greenparkes Garden Centre. Enjoy these magnificent gardens in their full spring glory, and indulge in a delicious Devonshire tea for just $5 at one of the gardens. The event is organised by QUOTA International of Parkes, a global non-profit organisation that empowers women and children, and supports deaf, hard-of-hearing and speech-impaired people in communities around the world. For more information and updates visit their facebook page: Parkes OPEN Gardens, or contact Lynn on
02 68634667 or parkesquota@gmail.com
Census Wraps Up: The Australian Bureau of Statistics has wrapped up the formal collection period for the 2016 Census. Around 95% of households have completed the Census this year. This participation is essential to the future of our communities and without this information, the government, organisations and community groups aren't able to plan and provide vital services for your local community and your area.
Parkes Pony Club: are hosting a mini Olympics for their young equestrian enthusiasts. The Olympics themed event will have a dressage arena with music for young riders of all abilities to test their show skills, a mini show jumping course that will be run both mounted and unmounted, and a pole obstacle course for the younger riders
to gain confidence. The event is scheduled for Sunday the 9th of October, weather conditions permitting.
Double Demerits October Long Weekend: Don't forget that double demerit points will be in force again over the October long weekend. They come into place from Friday 30th September and finish on Monday 3rd October (inclusive). School holidays, football finals and all of the recent wet weather conditions will mean increased
traffic on our roads, however drivers need to be warned they are at risk of losing their licence during this period if they do not obey the road rules.
Award Finalist: Local Rural and Lifestyle Sales Specialist Ned Hamilton, from Ian Simpson & Co, Forbes and Condobolin is a finalist in the NSW Real Estate Industry of NSW Rural Marketer of the Year. This is
an Award for Excellence which recognises outstanding achievements by individuals in rural property marketing. The Gala Dinner where the winners will be announced will be held in Sydney on Thursday 13th October. Good luck to Ned from everybody at Ian Simpson & Co.