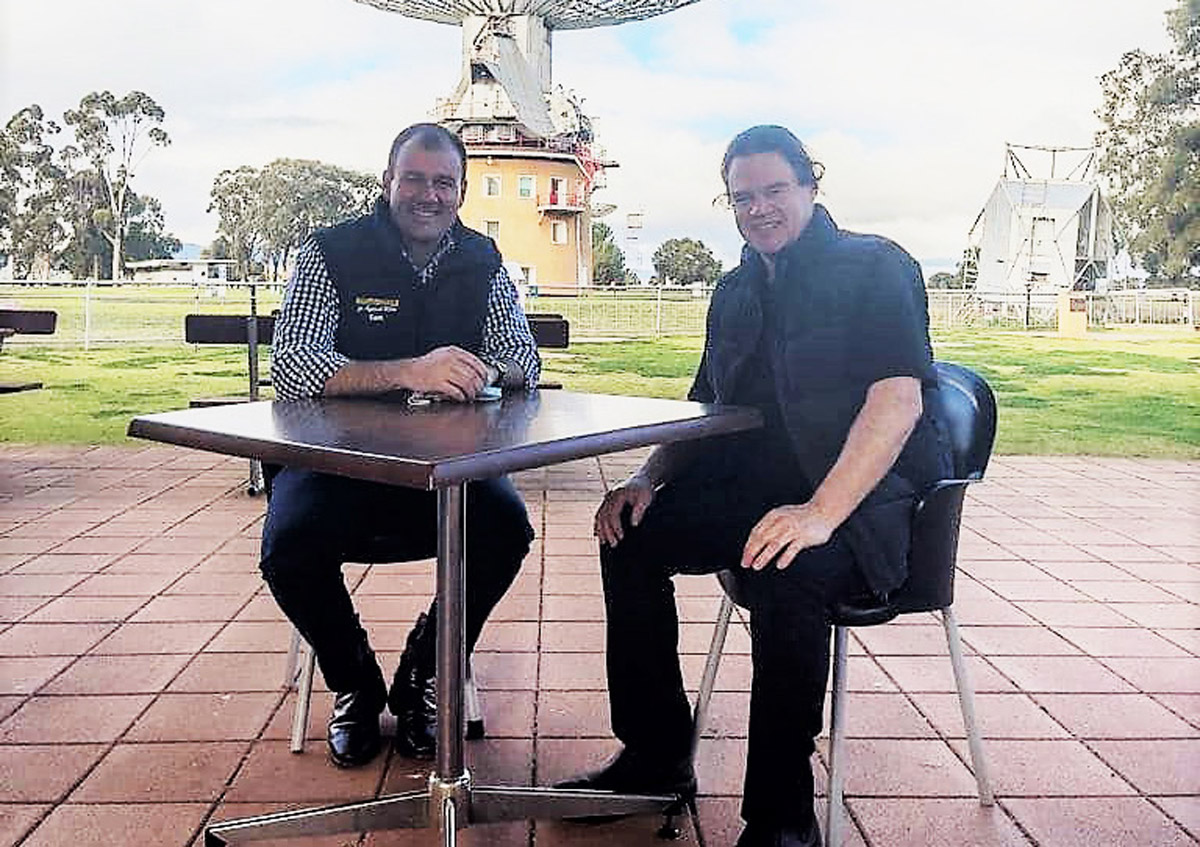 Funding For Six Parkes Shire Projects: The electorate of Orange secured $399,300 in funding for a total of 17 projects through the NSW Government's 2021 Community Building Partnership Program. Six of the projects are based in the Parkes Shire: Parkes Aero Club Inc: Sun safe, child safe commemorative garden for Parkes; Trundle Parent and Citizens Inc: Welding together a bright future – school to work program; Cycling Without Age Australia Inc: Purchase and storage of a community Trishaw for Parkes; Tullamore Bowling & Citizens Club Ltd: Facelift for Tullamore bowling club and green; Trundle Children's Centre Inc: Ducted reverse cycle air conditioning; and Rotary Club of Parkes Inc: Purchase of a driving simulator to deliver road safety education.
Seven Million Christmas Meals: Woolworths Parkes is part of an ambitious donation target to raise the equivalent of seven million meals this Christmas, to support charity partner OzHarvest meet the growing demand for food relief across NSW. One in six Australian adults are now considered severely food insecure and more than half of the people impacted by food insecurity go a full day each week without eating. The aim is to raise a record fundraising amount of $3.5million. Parkes Woolworths customers can purchase a 50-cent token when they shop in store or online which will help provide the equivalent of a meal to those in need of food relief. Customers can also choose to round up their purchase to the nearest dollar, with proceeds going directly to the Christmas Appeal. "We're grateful for the generosity of our customers to help Australians in need, particularly during the Christmas season," said Woolworths Parkes Store Manager, Harjit Sing. For more information on how to support, visit www.woolworths.com.au/shop/discover/community/ozharvest
Focus On Primary Health Care: A new program is being trialled in Condobolin, Forbes, and Parkes to address local needs in primary health care. The Collaborative Care Program is a community-led planning approach to improve access to primary health care services that include general practice, primary care nurses, pharmacy, and allied health. Wellington Digwa is the community contact for the Lachlan Valley project working with the Western NSW Local Health District. "I have a background in community development, public health and project management," said Wellington."I am planning face to face visits to the region to speak to more people who did not attend the workshops," said Wellington.