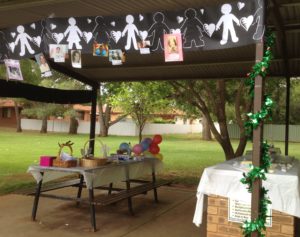 Light a candle: The Parkes Chapter of The Compassionate Friends (TCF) will hold its candle lighting at 6.30pm on Sunday, 11th December in Lions Park. The evening will begin at 5.30pm. Candles will be supplied or you can bring your own. Everyone is welcome to bring a rug or chairs, drinks and nibbles and stay on following the candle lighting. If the weather is inclement, the evening will take place in the Middleton School Hall.
Parkes Phoenix Competition: Go to page 15 for our Christmas Competition to go in the draw to win a $100 gift voucher from La Bella Medispa and a $100 gift voucher from 141 On Main. The winners will be drawn on Tuesday, 20th December and announced in our last edition of the year on Friday, 23rd December. Complete the form and return it to La Bella or 141 On Main, or enter online at www.parkesphoenix.com.au.
Bikers Bring Bears To Bushman's Dam: The Motorcycle Toy Run is in Parkes tomorrow at 11:30am at Bushman's Dam. All registered motorcyclists are invited to participate. There will be plenty of fun for non-riders too with prizes for the best-dressed Christmas characters and the best-decorated bike. Contact Kerry Smith on 0449 744 679.
Christmas activities: Remember the Christmas Parade is on tonight at 6pm followed by more festive events in Cooke Park: Upmarkets and outdoor family movie.
The Parkes Phoenix in Peak Hill: The weekly issue of The Parkes Phoenix is available for free at the Peak Hill Newsagency each week.
NPM Cookbook: The employees at Northparkes Mines have gathered 40 of their favourite sweet and savoury recipes to create the first Northparkes Cookbook. The cookbooks are on sale for $20 within the local community and are a great Christmas gift idea. 100% of money raised from the sale of the books will go towards supporting local communities that have been affected by weather events in 2016. The book will be on sale at the UpMarkets in
Cooke Park tonight; the Parkes Leagues Club on Thursday, 8th December from 5 to 8pm; in front of Westpac Bank on Friday, 16th December from 4 to 6pm and again on Saturday, 17th December from 9am to 1pm. Or you can order a book from Haylee on 6861 3003 or haylee.pottage@northparkes.com