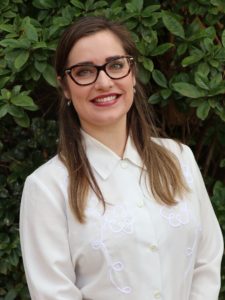 New Grants Officer: Parkes Shire Council has welcomed Kimberley Harris to the Grants Officer/Funding Projects role, supported by Northparkes Mine. Kimberley, who is from Perth, will be joining Sally Chapman in the grants team from Monday to Thursday. Kimberley has a background in marketing, fundraising/sponsorship and communications, with extensive experience working with not-for-profit and community organisations in Perth. Based at Parkes Shire Library, the new-look grants team will continue to offer assistance to all groups to identify funding opportunities and provide assistance with compiling submissions.
Christmas Parade: The parade is on again this year and with only five weeks to Friday, 1st December, now is the time to start planning your float and to get your entry in. Businesses, clubs, schools and community groups are all welcome to enter. Entry forms available at the library or email parkesactionclub@gmail.com. Call 0448 166 016 for
more information.
Community Open Day: The official opening of the new Water and Sewage Treatment Plants originally planned for November, has been postponed until early next year to accommodate ministerial availability and to get the sites looking their best. Parkes Shire Council's Director of Infrastructure, Andrew Francis said: "These are really impressive projects, and we want these state-of-the-art facilities to look their best when we present them to the community." With a combined budget of more than $100 million, the Integrated Water Infrastructure Renewal projects represent the largest capital works that Parkes Shire Council has ever undertaken. The Community Open Day will allow residents to visit the sites with guided tours, activities and giveaways.
Aussie Backyard Bird Count: You still have time until Sunday to take part in this year's BirdLife Australia count. All you need is 20 minutes, the Aussie Bird Count app or the website aussiebirdcount.org.au. Join one of Australia's largest citizen science projects at aussiebirdcount.org.au or join the conversation with #AussieBirdCount
Marriage Survey: There is not much time left to have your say in the Australian Marriage Law Postal Survey as it closes at 6pm on 7th November. The Australian Bureau of Statistics (ABS) is urging eligible Australians who haven't yet had their say to join the 11.9 million who have already taken part. An estimated 74.5% of survey forms have been returned. The results will be published on 15th November. More information at www.marriagesurvey.abs.gov.au