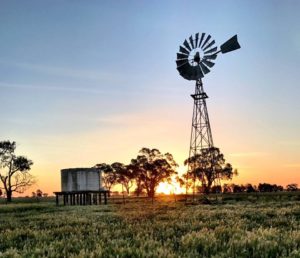 Congratulations: To Sharon Woods! She is the winner of our very popular Spring Photo Competition with this image. Sharon has won a family photography session including 20 high resolution images with Chemical Creations Photography! Well done Sharon, and thank you to everyone who entered.
More Winners: The three lucky winners of Woolworths gift vouchers in the Close the Loop competition are: 1st prize Alarna Zammit – $100; 2nd prize Nicole Tolhurst – $70 and 3rd prize Lisa Johnston – $30. Congratulations and thank you for entering!
NSW Tourism Conference: Parkes Shire Council has been selected to co-host the 2018 Local Government NSW's Tourism Conference in March next year. The annual conference gives councillors and council staff the opportunity to meet, listen to experts and peers, and find out how other councils engage and manage their tourism industry.
"We are really looking forward to welcoming tourism professionals from across the State to Parkes," said Parkes Shire Mayor, Cr Ken Keith. Tourism is a key economic driver for Parkes Shire with an estimated value of $58 million per annum. Approximately 200 delegates are expected to attend the three day conference at Parkes Leagues Club.
Christmas Parade: The parade is on again this year and with only five weeks to Friday, 1st December, now is the time to start planning your float and to get your entry in. Businesses, clubs, schools and community groups are all welcome to enter. Entry forms available at the library or email parkesactionclub@gmail.com. Call 0448 166 016 for more information.
Who can remember?: The Thornford Woman's Institute (TWI) from Dorset in the UK is looking for more information on a link they had with the Parkes Country Women's Association during the early 1950's. According to their minute books the TWI founder and president, Baroness von der Heyde "formed a link with the Country Women's Association in Parkes" that continued until at least 1954. Food parcels were received from Parkes which contained mincemeat, dripping, lemon cheese, beefsteak, marmalade and condensed milk – all items very much valued in times of serious food shortages and rationing in the UK. "Sadly there is little record of what your association may have received in exchange, except for books, Christmas cards etc," said Joy Coffin of the TWI.
In preparation for their 70th birthday celebrations in February next year, the TWI would love to get more details on this link. If there is a reader who has a story to share, please contact Amelia Stephens, publicity officer of the CWA in Parkes.