Harrison Kennedy (Year 6) and Indianna Kennedy (Year 4) represented Middleton Public School at the Parkes Action Club Public Speaking Competition. Indianna took out first place in her division with her speech "It Wasn't My Idea!" receiving a perpetual trophy and $100 for the school.
Pink Hill: The Peak Hill Community Health Team at the Peak Hill Multi-Purpose Service (MPS) is urging the community to turn Pink for the month of October to raise awareness about Women's Health and in particular breast cancer awareness. "We encourage our community to also participate and to 'Pink' up your venue, host a 'Pink' morning tea, decorate shop fronts, dye your hair, wear pink clothing or whatever takes your fancy," said Primary and Community Health nurse Louise O'Leary. All money raised will go to the McGrath Foundation and the support of breast care nurses. If you have an idea or want to get involved, call 6861 7100 and ask to speak to Pam, Rae, Michelle or Louise.
Nominate Your Town For A Makeover: As the drought continues to take its toll, Rural Aid is launching a campaign to give 10 country towns impacted by drought a makeover. The 10 towns will receive a minimum of $100,000 each over five years. Working with town leaders, the money will be spent developing plans, workshops, and to support the long-term sustainability of the town and local community. Rural Aid's Farm Army of volunteers (usually between 50 – 100) will also spend a week in the town undertaking a range of infrastructure projects. Applications close 30 September. To nominate a town go to: https://www.ruralaid.org.au/nominate/.
Spring Photo Comp: The Parkes Phoenix is once again running its Spring Photo Competition with a great prize to be won! Send us your Spring photos on our Facebook page or email your photos to editor@parkesphoenix.com.au Entries close on Thursday, 31st October.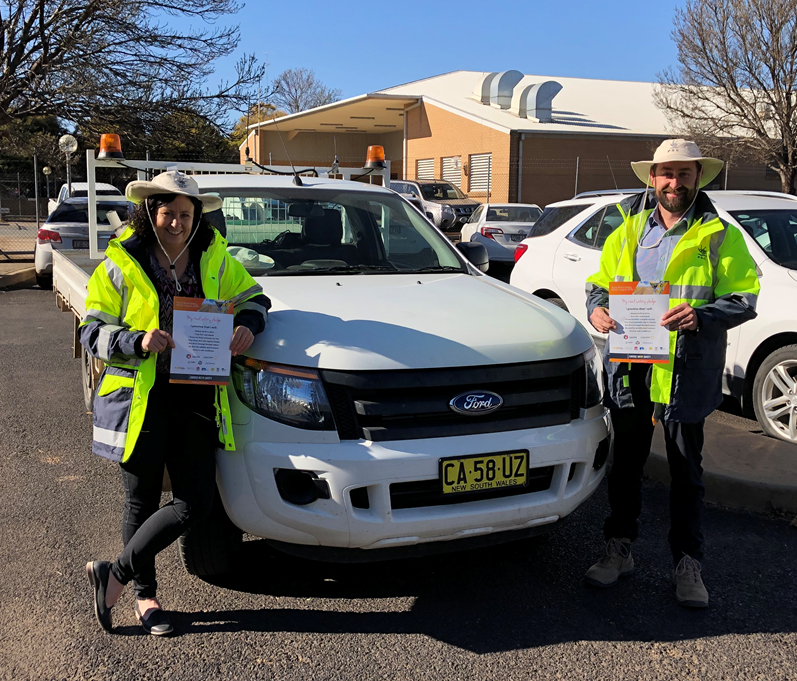 Take the Road Safety Pledge: Locals are encouraged to take the pledge to help reduce road related incidents as part of Rural Road Safety Month during September. Last year over 700 people were killed on rural roads, while one in two rural drivers admitted to speeding, using their mobile phone or driving distracted with their children in the car. Statistics show that rural drivers are more likely to drive under the influence and drive whilst tired compared to their city counterparts.  Rural Road Safety Month calls on road users to make the pledge to: Always be fit to drive; Scan the road ahead; Know their limits and plan their trip; Stay sharp and take regular breaks; Not drive through flooded waters; Be alert for wildlife and livestock; and Drive to suit the conditions. Take the pledge today by visiting www.arsf.com.au/take-the-pledgefor-rrs/