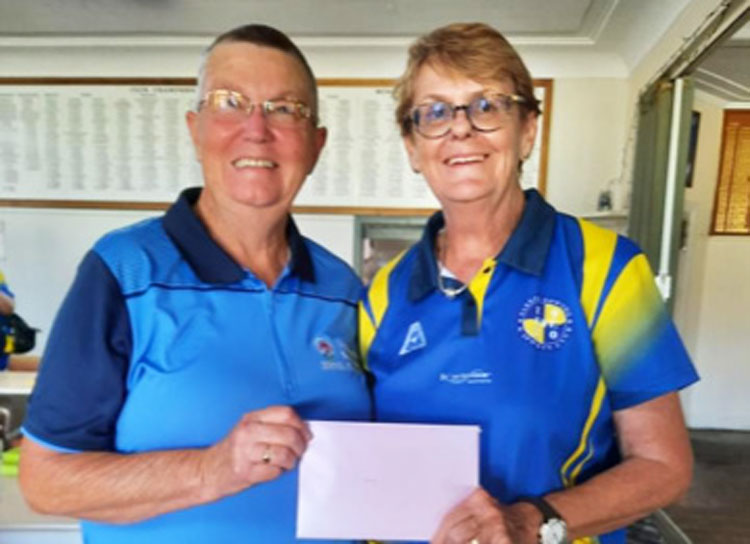 Bowls News
The Parkes Bowling & Sports club Pennants team made it to state finals and travelled to Forster-Tuncurry last week. Liz Byrne presented Team Manager Kay Craft with a thank you gift.
Forbes Dragon Boat Club Raffle Winners
The major prize winners are: 1st 200L of fuel Alex Riley; 2nd Canvas Artwork Wendy Nelson; 3rd Picnic Hamper Nicole Williams; 4th Oztrail change room Ally Hetherington; 5th Chill Float Session Wendy Nelson; 6th Toaster & Kettle Luke Byrne; 7th $50 Ampol fuel card Jane Burley; 8th 2x $25 Ampol fuel cards Rachel
100 Parkruns
Erin Nichols celebrated her 100th run with a personal best time at the Northparkes Oval Parkrun on Saturday. Erin has completed eight of her parkruns at Northparkes Oval parkrun, with the remaining 92 at Cloncurry parkrun (87), Riverway parkrun (2), Mt Penang parkrun (1), Casula Parklands parkrun (1) and South Bank parkrun (1). What a huge achievement. Well done Erin!