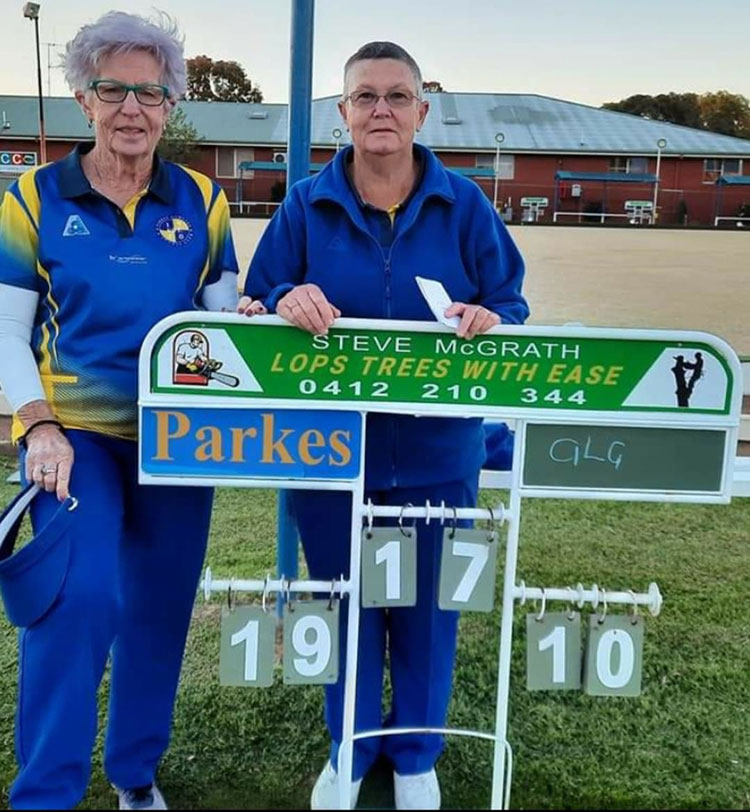 Rhona Went and Liz Byrne won the Open Pairs to become the Zone Pairs Champions at Regional Bowls Play-Offs hosted by the Parkes Bowling and Sports Club last week. They qualified to play at state finals later in the year. Congratulations!
Parkes won both the men's and women's top divisions at last weekend's Dave Fuller Intertown Teams Squash event in Parkes. Nathan Fuller (left) handed over the prizes to the Parkes players (L-R) Jennifer Condie, Darryn Piper, Geoff Leonard, Jay Kross, Lockie Miller, Shanna Nock and Beck Connell.
A total of $21,881 were handed to five clubs under the latest round of the Sports Grants Funding Program. The clubs are Parkes & District Kennel Club, Parkes Boars Rugby Club, Parkes & District Amateur Soccer Association, Peak Hill Pony Club and the Parkes Tennis Club. At the presentation were (back L – R) Brendon Hunt, Cr Louise O'Leary, Denise Gersbach, Kevin Oliver, Anthony Stewart and Angela Bottaro-Porter. In front Sharon and Sienna Hunt, Northparkes MD Hubert Lehman, Michelle Wetherell and Parkes Shire Mayor Cr Ken Keith.