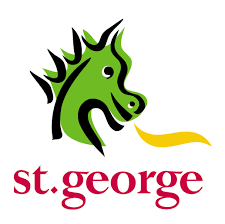 The St.George branch in Parkes will be closing its doors next month and its operations amalgamated with the St.George Forbes branch. The existing Parkes Branch Manager, Andrew Kerr, will be based at Forbes full time. It is not yet clear what the future will be for staff members. "We're currently having discussions with our staff about redeployment opportunities," said a spokesperson of St George.
The reason for the closure is that fewer customers are visiting the Parkes branch with a steady decline in over-the-counter transactions as more people choose to use digital banking channels. "Today only five per cent of customer
transactions take place over-the-counter at a branch," said the spokesperson. "In many regional communities the number of transactions taking place is as low as three per cent.
"It's for this reason that we are changing the way we provide banking services to our customers in Parkes, and why we have made the difficult decision to close our branch. We wish for the Parkes community, including local businesses and our customers, to know that the decision to close the branch was not made lightly."
The spokesperson said locals who can't get to Forbes, Bank@Post was a great face-to-face banking option in Parkes to make deposits and withdrawals, account balance queries and bill payments. "Customers can also access their banking 24/7 through our Internet, mobile and phone banking services, and withdraw cash free from the Westpac ATM at 270 Clarinda St, Parkes."