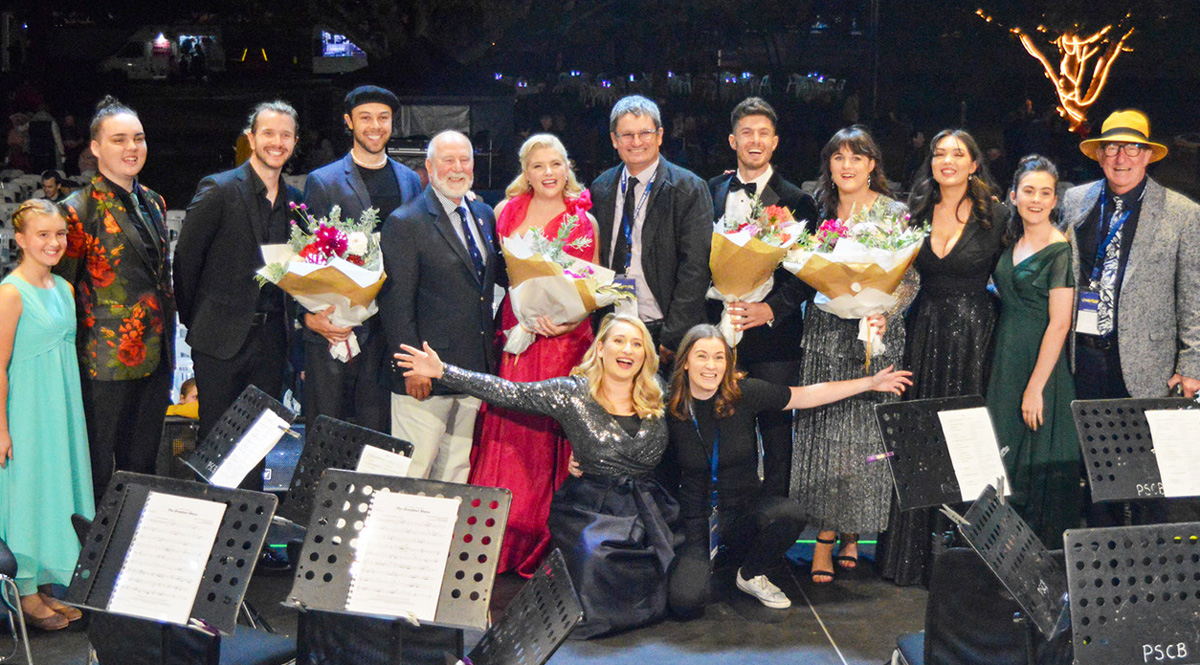 The stars aligned on Saturday night in heaven and on the Cooke Park Pavilion stage for a magnificent show attended by people from all over the Central West and further afield.
The stellar performance of Josh Piterman and Lucy Durack, Australia's brightest stars in musical theatre, shone through and inspired the talented cast of Central West performers, musicians and choristers who not only impressed the audience but left them with a feeling of pride.
Overture delivered everything it promised and so much more leaving the 900 patrons with only words of praise and hope that this was the beginning of an era of great shows in Parkes.
"It truly was next level amazing," said one, while another described it as "an incredible night". Parkes local Jenny Short said: "Absolutely wonderful display of local talent – so proud of them all. So proud of Parkes!"
Member for Orange Phil Donato MP said it was a great night to christen the new Cooke Park Pavilion. "It never ceases to amaze me the talent produced across the Central West."
Deputy Mayor and member of the organising committee Neil Westcott said: "What an amazing event. Truly a one off and memories forever."
Parkes Shire Mayor Ken Keith thanked everyone who made it such a memorable event, including the Council's amazing and dedicated staff.
The community's warm welcome and kindness were mentioned by Lucy and Josh on stage. They were both very excited to be part of the production.