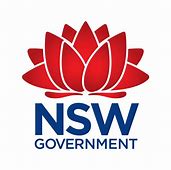 Six clubs in the Parkes Shire will share in over $300,000 of funding announced by Member for Orange Phil Donato MP last week for a total of 20 projects. Phil announced $326,309 of State Government funds to deliver much needed improvements to local facilities from the NSW Government's 2018 Community Building Partnership Program. This funding will allow local organisations to bring important projects to life.
"This is fantastic for the Orange electorate; this funding will directly help our community by enabling positive social, recreational and economic outcomes," Phil said.
"I congratulate all organisations that were successful in their application and look forward to seeing these projects come to fruition. "These projects will make a real impact for community groups in our area, which creates benefits that flow to everyone. I am very proud to have put my support behind these projects."
The projects in Parkes are: Parkes Dragon Boat Club Inc for Delivering Dragon Boating to Parkes $6,500; Police Citizens Youth Clubs NSW Ltd for PCYC Parkes Foyer Renovation $28,050; Parkes Aero Club Training Group Inc for a new awning for Parkes Aero Club Clubhouse $20,000; Bogan Gate Community Memorial Hall Inc for partial roof refurbishment of Bogan Gate Community Memorial Hall $13,536; Bogan Gate Golf Club Co-operative Ltd for a kitchen refurbishment for Bogan Gate Golf Club $7,000; Parkes Golf Club Co-operative Ltd for heating and air conditioning replacement for clubhouse $15,285.