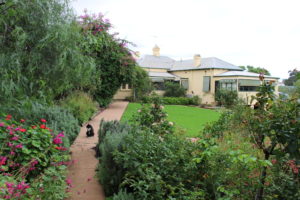 Parkes residents and visitors will have a rare opportunity to enter some of the Parkes region's most majestic heritage homes as part of the 2017 Australian Heritage Festival.
The Sunrise to Sunset – Parkes Heritage Houses open day will see the doors of six grand homes open on Sunday for people to discover the beauty and hear the stories of these stately properties.
Parkes Shire Heritage Advisory Committee Chair, Cr Alan Ward said: "This is a rare opportunity for locals and visitors to ignite their curiosity and gain some inspiration by taking a wander through some of the town's most spectacular heritage homes.
"Participants will gain insight into Parkes' history with a program providing facts about the properties, including the era of construction and special features within each of the homes."
Volunteers from the Lachlan branch of the National Trust and Parkes Quota will be at each of the homes to greet visitors and guide them through the three Sunrise Houses in the morning and three Sunset Houses in the afternoon.
If you would like to make it a full day out, morning tea and lunch will be available at the Parkes Visitor Information Centre provided by Quota.
For the ultimate experience, a gold ticket will grant participants access to all six homes, morning tea and lunch at the Parkes Visitor Information Centre. Ten lucky gold ticket holders will be chauffeured to the open houses in an antique car, courtesy of the Parkes Antique Motor Club.