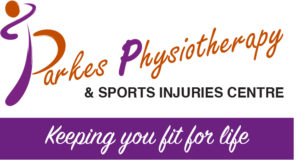 The stress fracture is a common overuse injury seen in athletes who participate in endurance and high load bearing activities. Stress fractures in the lower limb account for between 80 to 90% of all stress frac- tures, and in runners contributes to almost 16% of all injuries.
During periods of relative inactivity, with osteoporosis or eating disorders, the den- sity of bone decreases. If loads on the bone become repetitive or abnormally high, and the bone is not given enough rest to allow for adaptation, the rate of stress-induced microfractures in the bone exceeds the rate at which the bone can repair, and stress fractures develop.
The typical complaint with stress frac- tures is of a gradual onset of pain. Initially there is just pain with activity that subsides with rest, but returns when the aggravating activity is resumed. Local tenderness and swelling is often found at the fracture site and pain is easily localised as opposed to shin splints, which produce a more diffuse pain.
Treatment initially involves rest from the aggravating activity for approximately four to six weeks. It may also require bracing or the use of a cam boot. In some cases sur- gery may even be required. Return to sport should be gradual to allow time for adap- tation within the bone. It is important that all biomechanical and nutritional causes be addressed to prevent recurrence. Cross training and participating in a variety of dif- ferent sporting activities can help minimise the risk of stress fractures.
It is important to remember if you recognise the symptoms early and treat them ap- propriately, you can return to sport at your normal playing level.
"For the fitness of you"
Linda Reilly