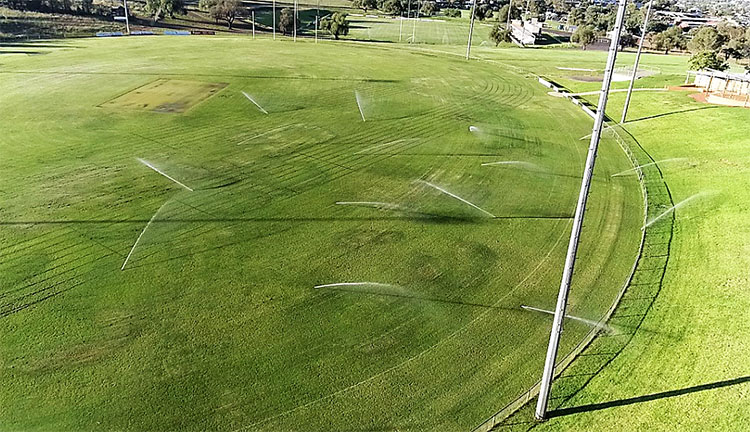 Parkes is looking particularly green at the moment and it is not just because of good rains.
With the completion of the Parkes Shire Council's new Recycled Water Scheme (RWS) irrigated open spaces around Parkes have been connected with high quality recycled water.
The RWS not only strengthens the town's water security by providing an additional source of water for non-potable (non-drinking) use, but also addresses recurring water shortages and builds drought resilience.
"The RWS reclaims 250ML of wastewater a year, avoiding the release of the same volume of effluent to the environment, and saving 185ML drinking water that would otherwise be used for municipal irrigation," said Parkes Shire Council's Director of Infrastructure Andrew Francis.
"By implementing the RWS, Council is ensuring public greenspaces can be maintained in prime condition – including during dry times – preserving amenity for residents and visitors."
The RWS now comprises 16 end user sites, 12km of pipeline, three pump stations, a reservoir and is fed by a resource-efficient, fit-for-purpose water recycling facility. A full list of connected sites can be seen on Council's website.
"While recycled water is safe for irrigation, it is not suitable for human consumption and residents are advised to avoid direct contact with sprinkler sprays," said Andrew.