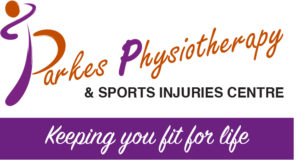 With a household of teenage boys, it always amuses me to see that as soon as the footy grand finals are over the cricket gear miraculously appears and watching cricket on TV for the next five months. As cricket can become a bit of an obsession for some, now is an appropriate time to highlight an injury often seen in young cricket players (under 25 years) and particularly in fast bowlers: spondylolysis.
A spondylolysis is a stress fracture in an area of the vertebrae called the pars interarticularis (pars). Pars stress fractures are thought to be caused by repetitive hyperextension and rotation loading of the spine that can occur in the bowling action. The most common site is at the level of the L5 vertebrae. Pain is usually felt on one side, occurs gradually and is aggravated by rotation and extension of the lumbar spine. In the initial phase pain will settle with rest.
Stress fractures tend to occur on the nonbowling arm side of the lower back and are typically due to errors in technique (such as a mixed bowling action, too much counter rotation or high ball release height), and/or excessive bowling work load.
If your young cricket player does complain of low back pain it is important to get a correct diagnosis. Cricket players who have had a pars stress fracture can still make a full return to sport. Initial treatment would involve rest from bowling and a rehabilitation programme focused on strengthening the deep abdominal, trunk and gluteal muscles.
Bowling action may need to be modified once training is resumed.
For the fitness of you,
Linda Reilly