Annette Witherow: My painting is called Resilience and I loved experimenting with the colours and doing a different background.
Kim Chambers: I like my 'Gum Trees' painting, which are of some trees I saw outside Lithgow.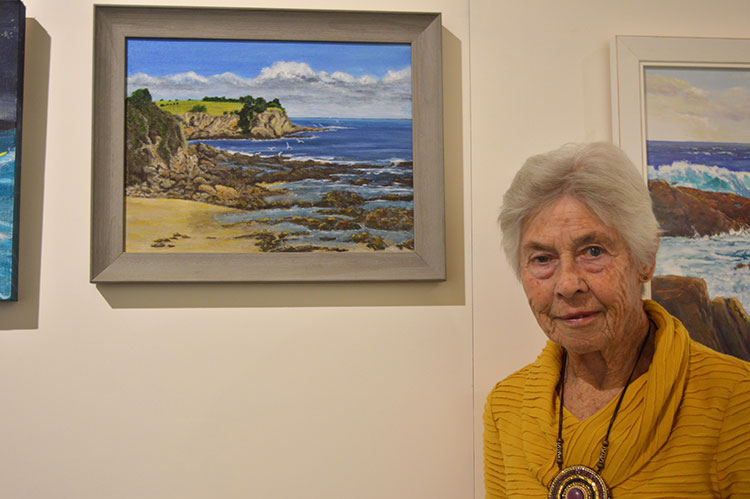 Margaret Lewis: My painting is entitled Little Bay Sea Scape. I used to go swimming here all the time when I studied in Sydney to become a nurse many years ago.