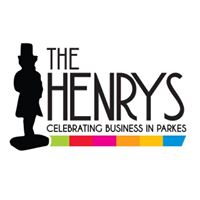 The Henrys Parkes Business Awards closed last Wednesday with a last minute dash by businesses submitting their online entries. With over 35 entries, the Parkes Chamber of Commerce is ecstatic with the response received. The diversity is a good representation of the broad spectrum of businesses in the community.
The Parkes Chamber of Commerce is excited to have so many entries in the 'Best Business under 2 years' and 'Young Entrepreneur' categories as this is really encouraging for the town to have so many young entrepreneurs. "It is invigorating to see that business people genuinely see the potential in the future development and prosperity of Parkes," said Belinda McCorkell of the Chamber of Commerce.
The judging phase has begun with judges independently reviewing the submissions overseen by the NSW Business Chamber. Tickets for the gala presentation dinner on 20th October at the Parkes Services Club are on sale and can be obtained through the Henrys Parkes Business Awards Facebook page, the Parkes Chamber of Commerce website or the Parkes Services Club website. Limited tickets available so hurry on and get yours in time!