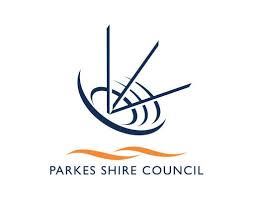 The election is on in the Parkes, Forbes and Lachlan Shires and you will be fined if you do not vote in tomorrow's Local Government Elections. This simple and clear warning came from Parkes Mayor Ken Keith who said there was
some confusion among residents as about half of the 70 odd councils in NSW were not in the election because of amalgamation issues and court cases. He said the approximately 9,000 eligible voters in the Parkes Shire needed to get to a polling station tomorrow.
The Mayor also wants to alert voters to a very important detail that has caused some confusion during pre-polling. There is a requirement that you have to vote for a minimum of five candidates otherwise your ballot will be invalid. "Some people misunderstood and thought they were only allowed to vote for five candidates.
I would really like to encourage voters to choose their number one candidate, but to choose another ten to 15 preferences as these could be really important in the final determination of the outcome," he said. Twenty candidates will be contesting for the ten Parkes Shire Councillor positions.
The Mayor also encouraged voters who might be affected by flooding tomorrow, to get to the pre-polling station in the Coventry Room today to vote. Voting tomorrow will be between 8am and 6pm with pollings stations at the Alectown Hall, Bogan Gate Public School, the Peak Hill, Trundle and Tullamore Central schools, and in Parkes at Middleton Public School, Assemblies of God Hall, Parkes East Public School, and the Little Theatre.