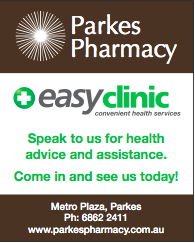 Splitting headaches, dizziness, sickness, dehydration – we all know the symptoms and why they're there – ALCOHOL!
While there are many myths surrounding hangover cures, this is pretty much all they are – myths!
Alcohol is a diuretic, so it removes water from the body. This is what causes most of the nasty symptoms. As well as dehydration, alcohol can also upset your stomach and give you a bad night's sleep. And you must remember, the more you drink, the longer it takes for alcohol to vacate your body. So, no driving or operating machinery until you're alcohol-free. As a general rule, your body metabolises alcohol at a rate of .005 per twenty minutes, i.e. having a BAC of 0.08 would take about five hours and 30mins to be eliminated. Now, obviously a healthier liver will work better, so over-estimate to be on the safer side!
Useful information, right? Well here's some more…
Tips to avoid a hangover!
• Don't drink on an empty stomach! Heard the phrase, 'eating's cheating'? Well, let me say this, you will be the one suffering!
• If you're sensitive to them, stay away from dark-coloured drinks. They have natural chemicals that irritate blood vessels and tissue in the brain that can make a hangover worse.
• Drink water in between alcoholic beverages. Carbonated drinks can speed up the absorption of alcohol, so stick with water.
• Keep some Hydralyte® handy. This is the best way to rehydrate your body and if taken before bed, you've got a good chance of waking up hangover-free!
Now, if you ignore our tips, and your head is pounding when you awake, you're on your own.