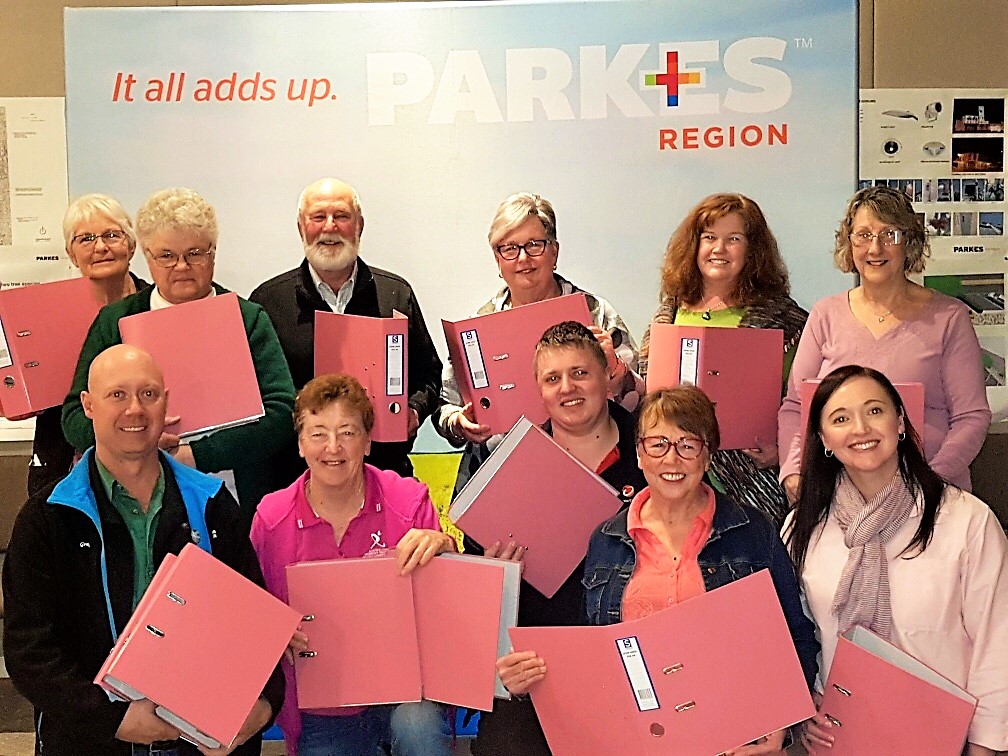 As our town is recovering from a huge weekend celebrating the 50th anniversary of the moon landing, Pink Up Parkes is getting ready for the next big event.
The town will be going Pink in October and businesses are invited to sponsor this initiative.
In order for Parkes to retain our own Breastcare Nurse, Di Green, it is essential to raise funds. This is what Pink Up Parkes aims to do. With statistics predicting that one in every eight women in our Shire will be impacted by breast cancer, it is crucial that Parkes maintains this vital service. Parkes Stationery and Office Furniture was welcomed as the first business to register with Pink Up Parkes, with owner Gregor Paul presenting the committee with pink folders.
Contributions can be as simple as making a donation to wear pink at work, holding a pink cupcake day, guessing the number of pink lollies in a jar, or just having a donation box on your counter. Ideas can be as limitless as your imagination.
So come on Parkes businesses, get behind this great cause. Contact Carolyn Rice carolyn@jhrice.com.au or Marg Applebee cwllpo@hotmail.com to register.