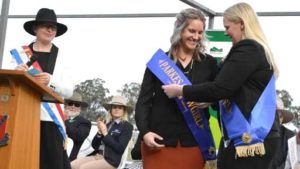 Three day passes for the Parkes Show are now available from Cunningham's IGA, Byrnes Clothing and the Show Office in Welcome Street. The passes are only available until Sunday, 27th August. Once the Show commences on Monday, 28th August, a single entry at the gate will be $15.
A three day pass offers you unlimited entries over the three days of the show for just $5 for Schoolies (anyone attending school), $15 for Adults, and kids not yet attending school are free. This amazing deal offers one of the cheapest show tickets in the Central West! Concession tickets are only available from the Show Office and are $10 each.
If you buy tickets before the Show you can also go into the draw to win a $500 open order from Cunningham's IGA or Byrnes Clothing, or one of two packs of 20 show ride tickets.