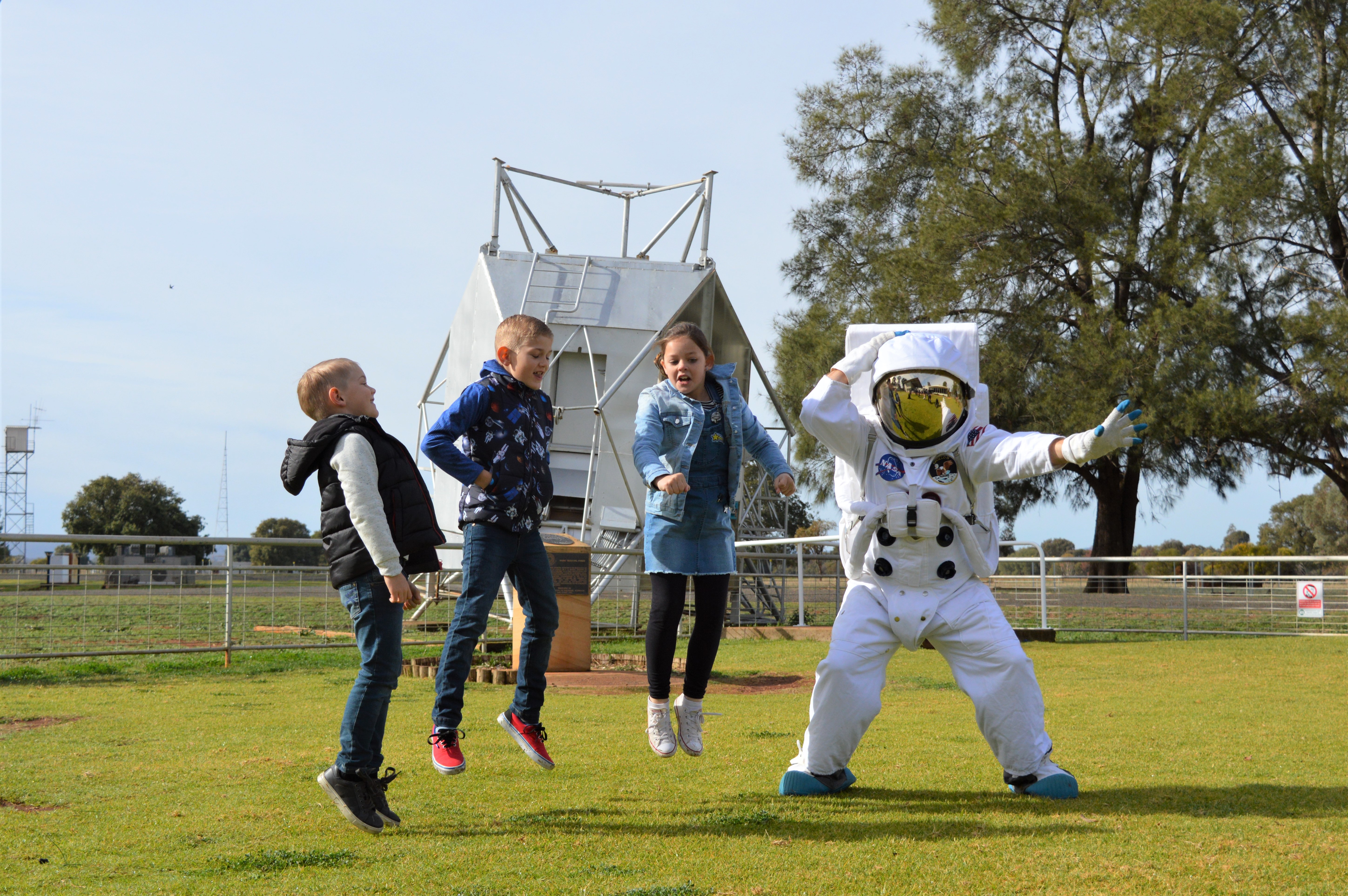 Where were you when those very first steps were taken on the Moon?
If you were not born yet, you can make new memories on 20th and 21st July at the Parkes Radio Telescope for the 50th anniversary of the Apollo 11 landing on the Moon.
"I was six years old at the time and watched it on TV," said John Sarkissian, Operations Scientist at the Dish. "It is really exciting to be here for the anniversary. This is where the pictures came from."
On 21st July 1969 the signal from Parkes came through eight minutes and 51 seconds after the Apollo 11's door opened.
The quality from the Parkes feed was so good that NASA stayed with them for the rest of the two-and-a-half-hour broadcast, watched by 600 million people around the world.
This meant Parkes played a vital role in cementing Australia's place in one of humanity's greatest achievements.
"I can't wait for the Open Days, it's going to be a blast," said Dr Jane Kaczmarek, CSIRO astronomer at the Parkes Radio Telescope last Friday.
"It is important for us to celebrate Apollo 11, because it was not just a scientific achievement, but it was a humankind achievement," she said. "We are here to celebrate the global camaraderie that took place to make it possible, and to celebrate the pure achievement of putting somebody on the moon. It is also inspiring for next generations, for us to take that next big step into the future science."
Jane said she would like to see someone on the Moon again. "I'd like it to be me – to take that selfie!"
Go to www.csiro.au/apollo11 for more details on the celebrations. By Maggi Barnard