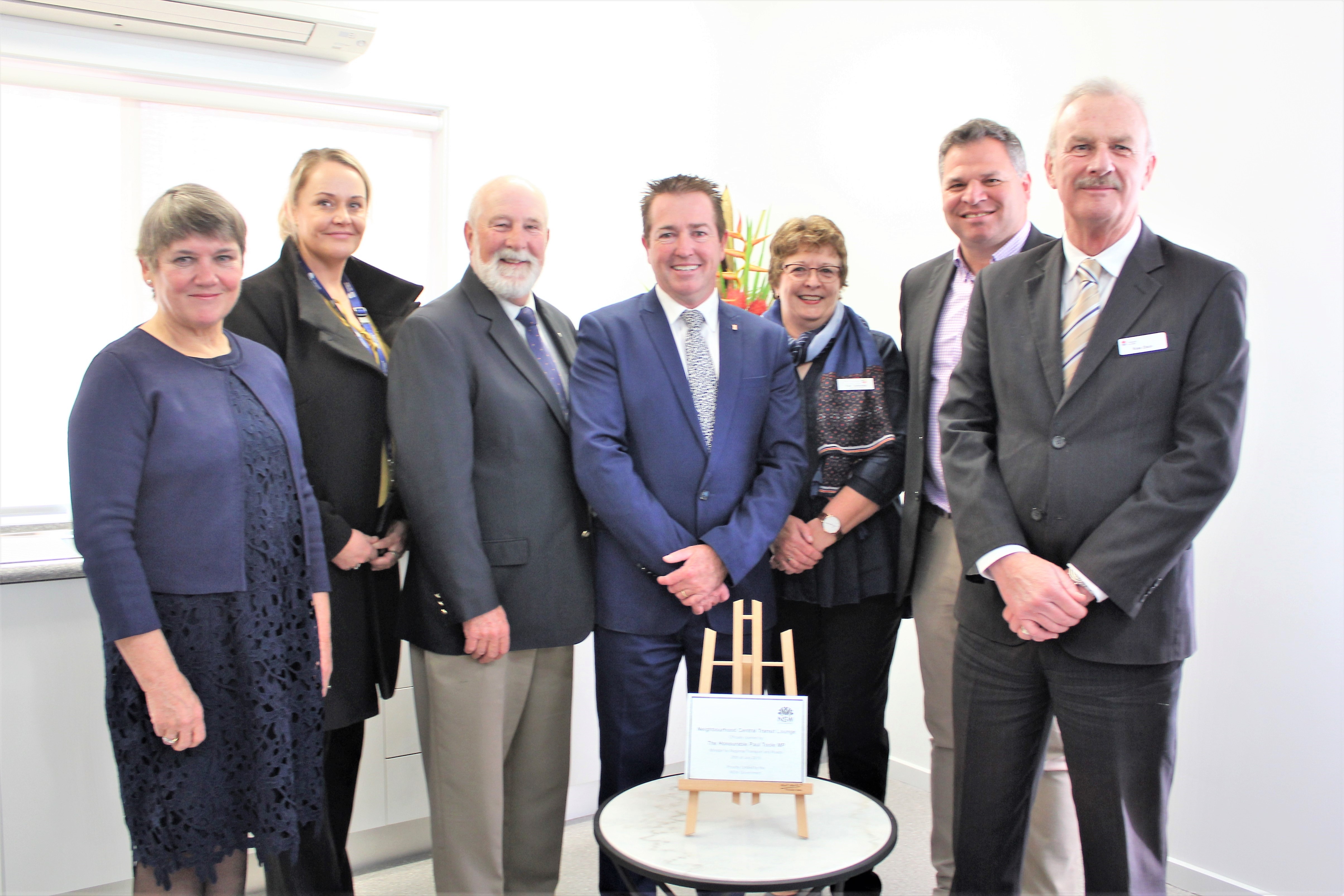 Parkes took the lead in community transport when Neighborhood Central opened the first ever transit lounge in regional NSW last Friday.
NSW Minister for Regional Transport and Roads Paul Toole said the lounge was more than just a place to stop and have a rest.
"Transport is vital to us here," said Board Chairperson and Deputy Mayor Barbara Newton. "Community Transport enables people to live an independent and full life.
The transit lounge is wonderful and will really make a difference in our community."
Neighbourhood Central has been providing transport services through Parkes, Forbes and Condobolin Community Transport since 1990. Last year the 135 volunteer drivers delivered 17,000 trips over a combined distance of more than 330,000 kilometres.
Community Transport was also the first to use taxi vouchers. The service has further been expanded with links with other transport services, such as TrainLink. "We have negotiated subsided rates with Regional Express Airlines to fly eligible clients to Sydney," said Executive Officer Pam Symonds.
The Transit Lounge provides a designated, safe and welcoming space offering passengers a comfortable place to wait while interchanging with other transport services. It was proudly funded by the Transport for NSW Country Passenger Transport Infrastructure Grants Scheme.