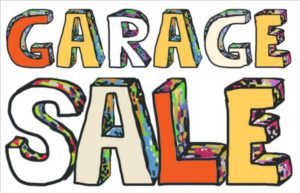 Autumn is the perfect time to hold a garage sale, and The Parkes Phoenix is here to help. With the kids settled back into school there's time to sort through all that stuff that has accumulated over the year. Outgrown toys and bikes, upgraded appliances, un- needed furniture and random bric-a-brac clutters up the house. So take the oppor- tunity to streamline while the year is still young.
Garage sales are an easy way to trans- form trash into treasure. For the seller, it's a great way to convert clutter into cash. For
the bargain hunters, it's a treasure trove of hidden gems. Garage sales have other benefits too. Selling unwanted items eases the burden on the environment, allowing people to reuse and recycle goods, keeping them out of landfill.
What to do? First collect all the unwant- ed items from your house, and figure out a price. A general guide is to ask 25 to 35% of what it cost new. Clothes generally sell for about 5 to 10% of the original cost. Place any free items towards the back, so buyers see your priced items first. Make sure you have enough change and plastic bags to give to buyers.
The most important step in planning is to advertise. Handmade signs and flyers can be distributed around town, but a more ef- ficient way is to advertise in the Phoenix Trash & Treasure Trails, letting our more than 2, 000 readers know where to bag a bargain. You can advertise garage sales, or just a few items.
For more information or a quote contact Sylvie Maloney on 0490 517 590 or email sales@parkesphoenix.com.au