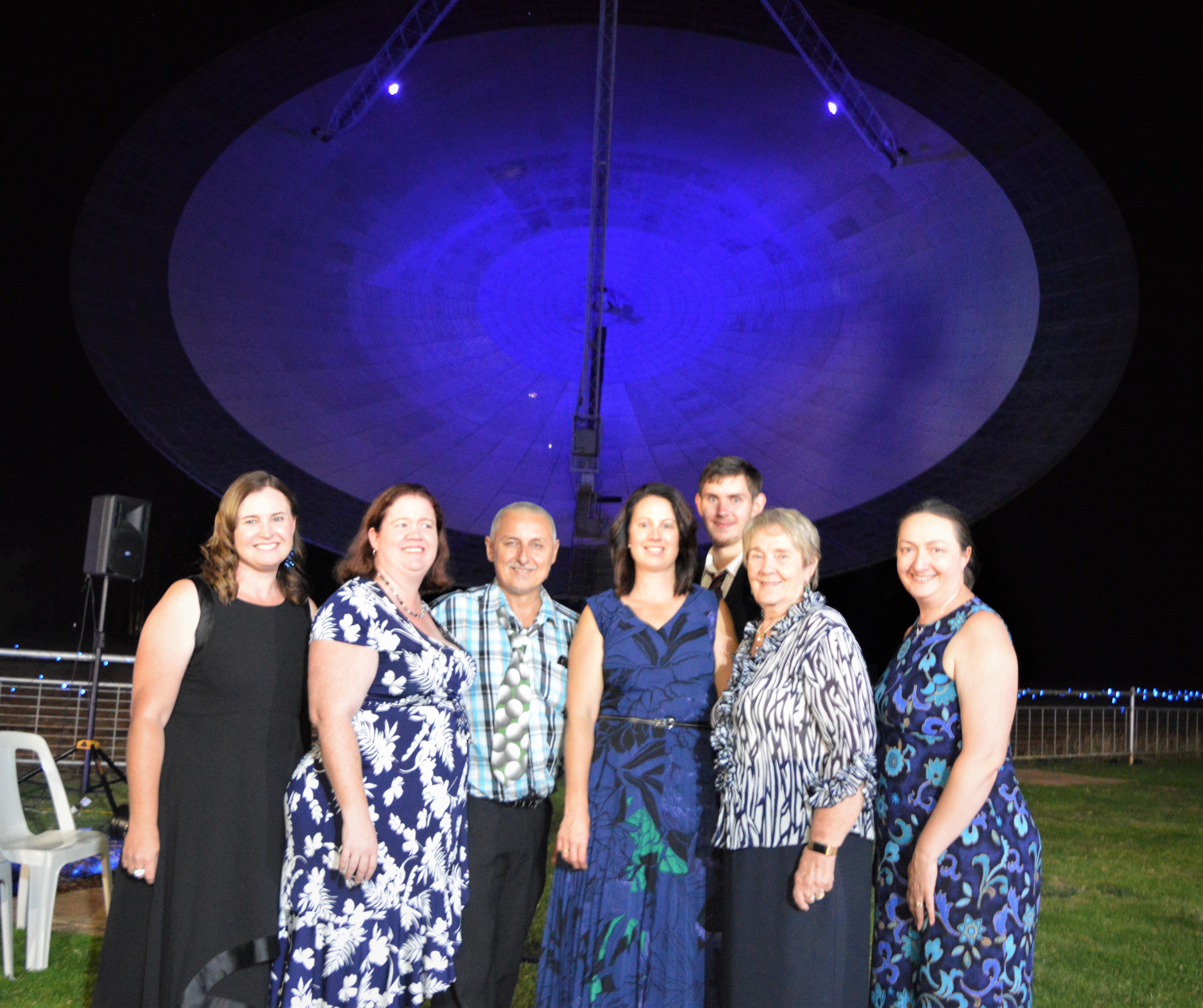 In what is becoming an annual highlight Parkes joined significant buildings and landmarks across the world by lighting up The Dish in blue in celebration of World Autism Awareness Month.
The Central West Autism and Special Needs Awareness Group (CWASNAG) organised two events under the Blue Dish last weekend. On Friday night over 300 people enjoyed a family-friendly picnic night.
On Saturday night the weather remained perfect for another beautiful evening when about 50 people, all wearing something blue, enjoyed a cocktail fundraiser evening with live entertainment by Westland (Glen Westcott and Travis Boland), an informative and thought provoking panel discussion and lovely food by The Dish Café.
"The Blue Dish is a fantastic initiative, shining a spotlight on this important cause. A big thank you is extended to CSIRO for their support in making this happen," said Mayor Ken Keith.
CWASNAG president, Angela Wilson said: "By lighting our Dish up blue during the month of April, we are creating an awareness of Autism and in turn, prompting conversations about it."
Angela said feedback from the panel discussion was that everyone took something away from the evening that will stay with them for a long time and encourage them to ask more questions.
Iconic structures across the world lit blue in April include the Whitehouse and Rockefeller Centre in the United States, Christ the Redeemer in Brazil, and the Opera House in Sydney.