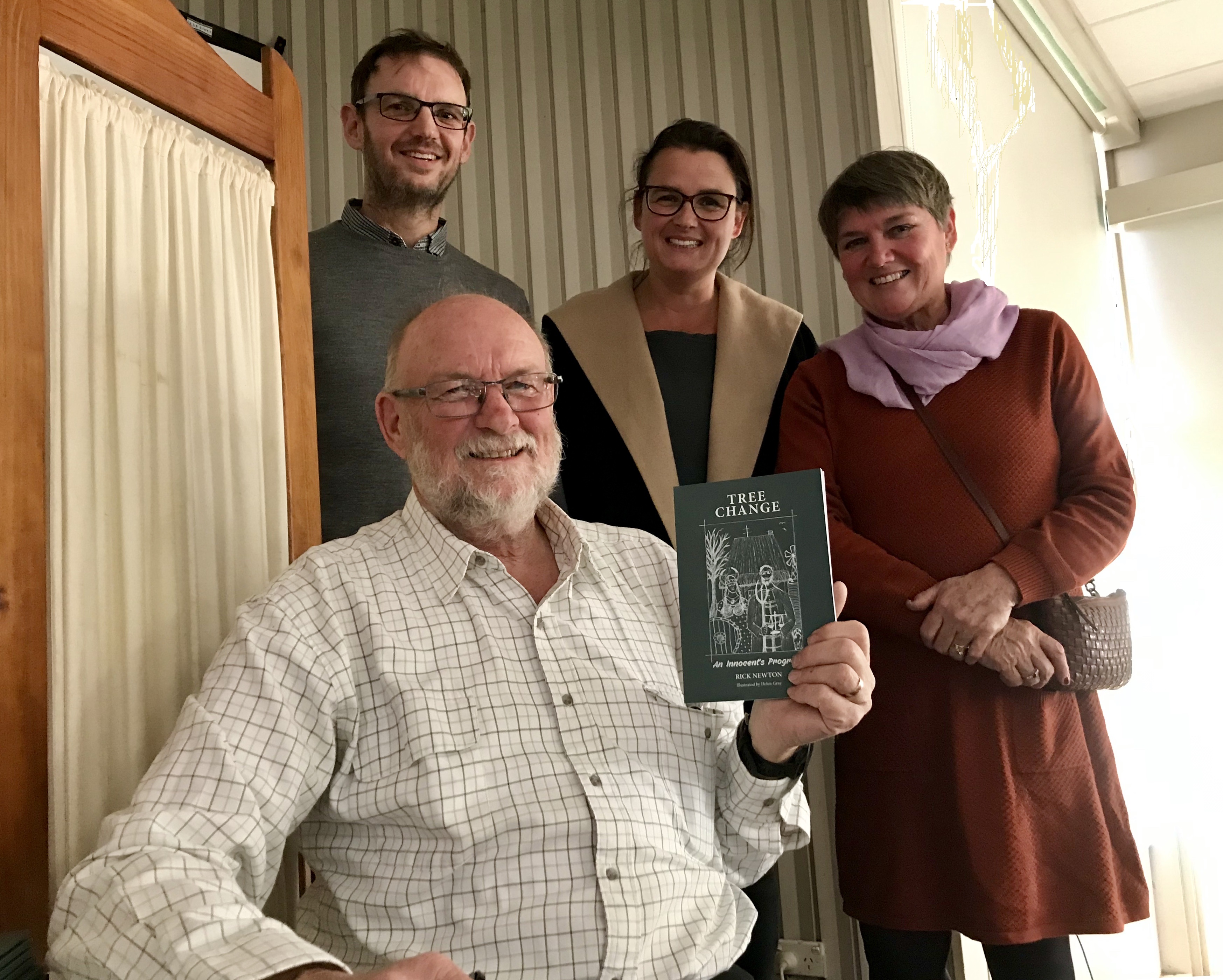 Dr Rick Newton's book launch, coinciding with Tullamore's second camp-oven feast last Saturday, was a resounding success.
The day was cold, but the fires blazed and tantalising aromas of camp-ovens enticed around 120 people to gather for the feast at Tullamore Bowling Club, a fundraiser established by Geoff Williams's family, before the launch.
Dr Rick's book 'Tree Change' is a series of witty tales of a city boy facing the challenges of the bush, following the Newtons' move to Tullamore 21 years ago. After tragically losing two very close friends, Geof Horsburgh and Geoff Williams, Rick decided to raise funds through his book for research into brain cancer and stroke prevention.
Dr Rick's efforts raised close to $5,000 with the camp-oven, raffle and auction of book illustrations, drawn by Tullamore's talented Helen Gray, boosting funds.
Tree Change is a treasure of humorous anecdotes guaranteed to amuse. "They're all fun to read," said Rick, "but afterwards you'll think how the hell did I ever let him look after my kids."
The name of the town and its people has been changed, and the promised prize to the person who recognizes each character would be a day in the header with Rick. "It's a story about Tullamore more than anything else," Rick said. "About the community. About the love I have for the people, and I think that love will shine through."
At twenty dollars with proceeds going to such worthy research it would be worthwhile attending the Parkes Launch, at Parkes Library 6:00pm on Tuesday 23rd July, where more original illustrations will be auctioned.
By Beth Thomas