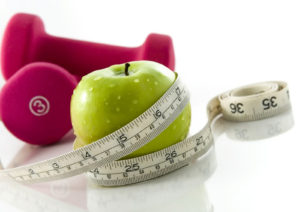 When it comes to diets, most Australians tend to over-think, have too high expectations and are anxious about failure – all of which can derail the best intentions.
CSIRO behavioural scientists have recently identified the dominant diet type among Australian adults, revealing why many people find it hard to maintain a healthy diet.
The CSIRO surveyed more than 28,000 Australian adults to identify the personality traits and behavioural patterns in relation to eating and weight loss.
They found there are five behavioural Diet Types with the over-thinking, anxious perfectionist the predominant type.
The Thinker tends to over-analyse every decision, set unrealistic expectations and give themselves little margin for error. This type is more prone to self-doubt, anxiety and stress, which can lead to over-eating and low success.
The research found Australians are mo- tivated to lose weight with nine out of 10 of the surveyed adults attempting to lose weight in their lifetime. About 50 per cent have made more than six attempts while almost 20 per cent has tried more than 25 times.
Even with this strong motivation and persistence to lose weight, obesity rates remain high.
The Diet Types program aims to address this gap by identifying a person's psycho- logical characteristics which play a key role in improving diet success.
The most and least common of the five main diet personality types across the sur- veyed population were:
• The Thinker 41% – Overthinking and worrying about failure leads to stress which can derail diet progress.
• The Craver 25% – Craves delicious food and finds it hard to stop, leading to overeating in tempting situations.
• The Foodie 15% – Loves making, eat- ing and experiencing food.
• The Socialiser 15% – Flexibility is es- sential – you won't let strict food restric- tions stifle your social life.
• The Freewheeler 4% – Makes spon- taneous and impulsive food choices, finds planning meals hard.
"If you have struggled to maintain your diet after a few weeks, your personal diet type will shed light on what behaviours and habits are creating a barrier for you," CSIRO Behavioural Scientist Dr Sinead Golley said.
If you'd like to learn more or complete the diet type assessment for free please visit www.totalwellbeingdiet.com