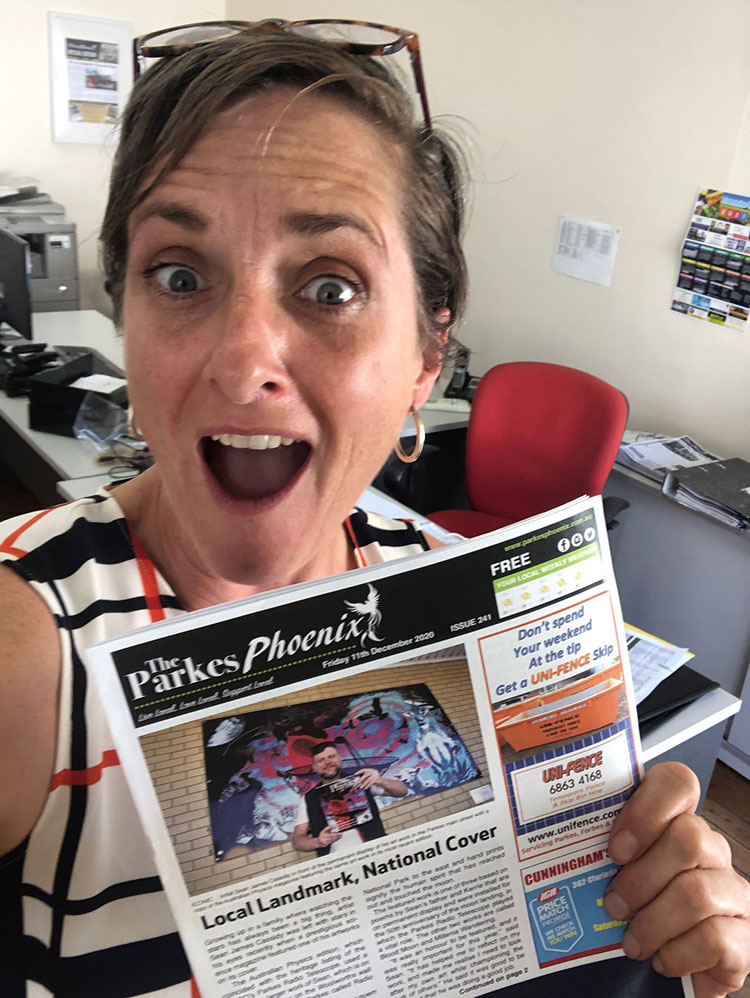 The Parkes Phoenix has a new face in our advertising sales position. We welcomed Zoe Smith to our camp last week and we would like to introduce her to our readers today.
Where did you grow up? I grew up in the bush – in the tiny town of Wilton, near Picton, about 1.5 hours south of Sydney.
What did you do before joining the Parkes Phoenix? I was building my house and working on my farm, until I broke my wrist and ruptured a thumb tendon! Now I'm on light duties, which is a nice change really.
What do you enjoy about your job? I love meeting people, and connecting with the community. I've only been in the Central West for 2.5 years, so getting to know everyone is important to me.
What is your favourite thing to do when you have free time? I love a long ride on my motorbike in summer, gardening and cooking in winter.
What is on your bucket list? I would love to travel the world more, but at the moment I would just be quite happy with a quick trip to the coast!
What makes you laugh the most? My son's sense of humour – he cracks me up – always has.
If you could choose to do anything for a day, what would it be? A day spa in Thailand with my kids would be great. We all need a beach and a massage right now.
Do you have a message for the Parkes Phoenix readers? Please call me if you have any questions about advertising in the Phoenix. I'm friendly, I love my job and I'm keen to help. We don't work on commission – so I'm not pushy!