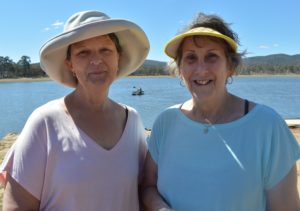 Diana Monkerud: I like to socialise with my family and friends, and also enjoy doing patchwork making
quilts for my family.
Ruth Taylor: I enjoy doing cross stitch and do some most days. My favourite piece I've done is a lady in blue.
Jenny McDonald: I read a lot. I read anything, but particularly enjoy historical novels.
Sandy Perceval: I love cooking, especially baked dinners like lamb. It is also good to listen to nice, quiet music.