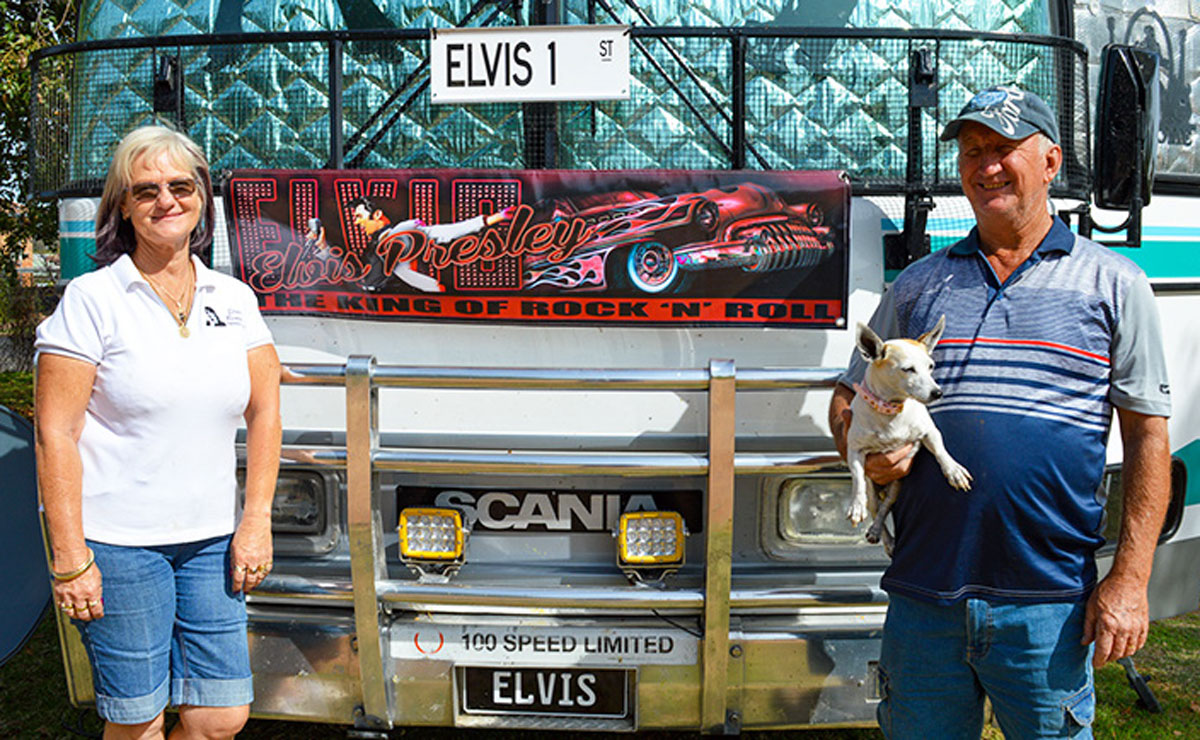 Lyn and Peter Davis with Wagz from Tamworth: We are back for our 18th festival. We just love it. We've made friends over the years and we all meet up here. The atmosphere, our music, our generation and everyone here is enjoying themselves.
Sharlene and Ian Subbi from the South Coast: It is our 10th festival as we are big Elvis fans. We had his songs play at our wedding and we renewed our vows in 2019. The atmosphere is very enjoyable, and Sharlene will be celebrating her 70th birthday on Thursday!
Doug and Norma Cornwall from Yarra Junction, Victoria: We are back for our second festival and we love all aspects of the festival, especially the courtesy bus, and having good meals every day. We are also meeting up with friends here that we've met on the road from all over.