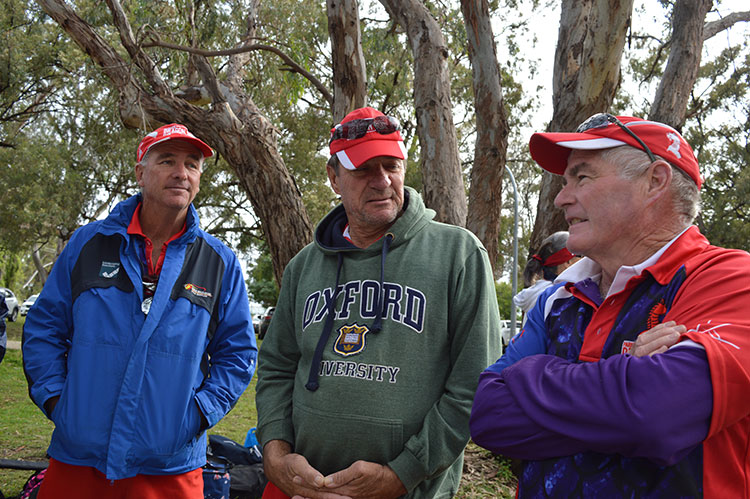 David Potts: Dragon boating is a great form of stress release. The regatta gives us something to aim and train for and it's a great chance to meet up with others around the region. I couldn't think of a better way to spend a Sunday and lose a couple of kilos in the process with some great mates.
Al Gersbach: It would be seeing the results of our training on the water during our races showing improvement as a team. The friendship and support of everyone involved, paddlers, wranglers and fans. Can't beat it.
Chris Auld:
The joy of a dragon boat regatta
If we do not win it does not matter
To be part of a dragon boat team
To some the ultimate dream
But some prefer the team building chatter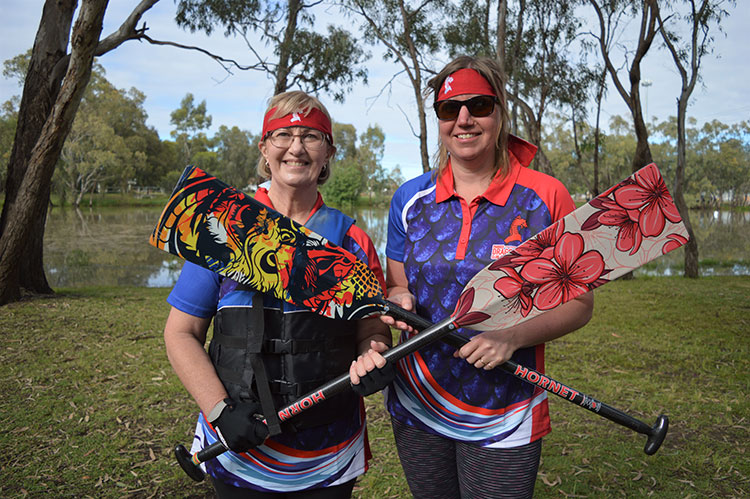 Jenny Ryan: I enjoy the mateship and helping the team in the boat, and giving it my all in the races at regattas.
Laura Miller: I did my first regatta on Sunday and was absolutely amazed by the fun, vibrant, friendly environment. Everyone was simply enjoying themselves. I can't wait for the next one!